Latin Superstar Paulina Rubio's JustFab Collection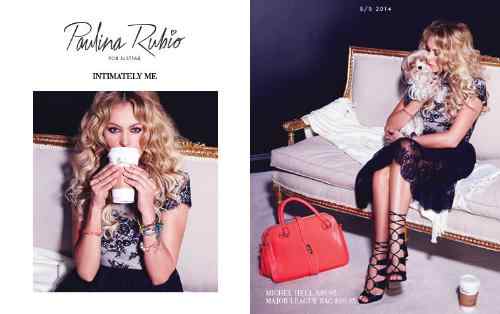 Leading fashion subscription e-commerce site JustFab steps into spring with Latin superstar Paulina Rubio's new women's shoe and handbag collection, available exclusively on JustFab.com.
JustFab's partnership with the international pop star and fashion influencer was first announced in 2013 with the debut of her Fall collection.
This season, Rubio welcomes the warm weather with 10 footwear and seven handbag styles, available exclusively at JustFab's VIP members-only pricing of $39.95.
"Paulina is a dynamic woman with a unique fashion style," said Don Ressler, co-CEO of JustFab.
The collection reflects Rubio's personal style and this season's key trends fitting a range of style personalities, such as high-heeled gladiator sandals for fashionistas to perforated, faux leather wedges for trendsetters.
Handbags are on trend with a variety of vivid bright colors and smaller clutches in chic neutral tones to make the perfect statement this spring, suggests the company.
"Whether you're a fashionista looking for sexy and glamorous accessories, or a trendsetter who likes hip and casual styles, my JustFab collection of shoes and handbags has something for everyone," said Rubio.
To view the complete Spring/Summer collection, you can visit JustFab.