LG Studio and Nate Berkus to 'Re-Imagine' Your Kitchen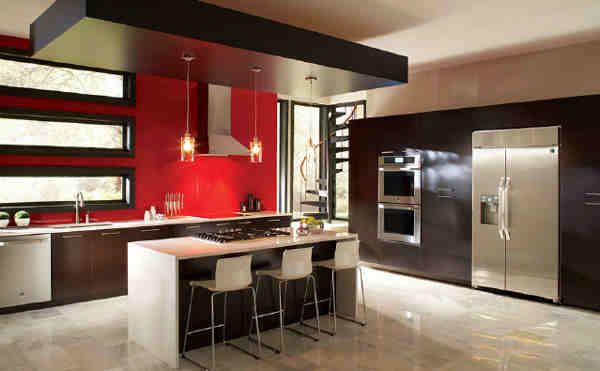 LG Electronics USA and designer Nate Berkus will help consumers 're-imagine' their kitchen at Dwell on Design 2015, where LG will unveil new products from its LG Studio line of premium kitchen appliances.
The show's newly minted Re-Imagination Pavilion will feature appliances from LG Studio, for which Berkus serves as Artistic Advisor. LG is Premier Sponsor of the 10th annual design event, May 29 – 31 in Los Angeles.
[ Get Ready to Work in a Socially Networked Kitchen ]
The full 2015 LG Studio lineup, which includes built-in refrigerators, cooktops, ovens, ranges, microwave ovens and dishwashers, will be featured – along with new appliances launching for the very first time this year – in two Re-Imagination Pavilion kitchen vignettes, both conceptualized and designed by Berkus himself.
[ Microsoft Presents Internet of Things for Home Cooking ]
"I really wanted the feel of the Re-Imagination Pavilion to reflect all that a modern kitchen represents today – a decided mix of what feels both contemporary and classic," said Berkus.
Visitors to the LG Studio Re-Imagination Pavilion at Dwell on Design 2015 from May 29 – 31 will be able to see LG's LG Studio kitchen appliances.
Photo courtesy: LG Studio