Livability Index: Is Your City Livable?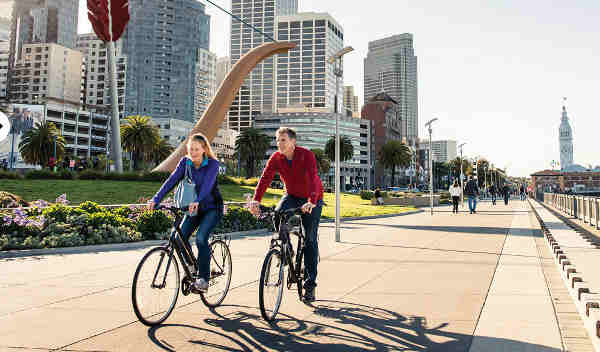 The AARP (formerly the American Association of Retired Persons) Public Policy Institute launched Monday the AARP Livability Index, which allows people to determine how well their communities are meeting their current and future needs.
According to AARP, people, policy makers and the private sector can use the Livability Index to measure how their location – down to the neighborhood level – rates across a comprehensive range of metrics that reflect user friendliness, and customize their search based on their own priorities.
In an exclusive feature, the May issue of AARP Bulletin uses the Livability Index to identify the most livable places in the country to live for people 50-plus.
---
Related Stories:
[ How Pollution Makes Delhi a Poisonous Gas Chamber ]
[ Toxic Air in Delhi Rings Death Knell for Locals ]
[ Construction Causing Deadly Pollution in Delhi: NGT ]
---
The AARP Bulletin feature includes the ten "Most Livable Neighborhoods" in the country, including Mifflin West in Madison, Wisconsin, an eclectic community bordered by a university and state government with diverse housing and minimal traffic congestion within walking distance of parks, lakes, shopping, performing arts centers and the state capitol.
New York City's Upper West Side is another "Most Livable Neighborhood," which despite its expensive housing offers a multi-generational and walkable community with restaurants, world-class culture, cheap and convenient mass transit, as well as easy access to gyms and Central Park jogging paths. AARP Bulletin crunched the numbers to identify places where it's great – not glitzy – to live.
[ Join: Environment Protection Movement of India ]
"Whether you're a city planner or a person who wants to improve your life, it's important to know what you have, what you'll need, and then plan accordingly," said Dr. Debra Whitman, AARP chief public policy officer. "Every community has areas where it can improve and the Livability Index provides the tools and resources to help people meet their needs and wants."
AARP defines a livable community as one that has affordable and appropriate housing, supportive community features and services, and adequate mobility options, which together facilitate personal independence and the engagement of residents in civic and social life.
It's a place where people can get to where they want to go, living comfortably and in good health, and being able to remain active and engaged. Importantly, the elements that make a community livable are useful for people of all ages, not just Americans 50-plus.
The AARP Livability Index was designed to provide the best basis for comparing localities by the experts at the AARP Public Policy Institute and elsewhere. Aided by a national survey of 4,500 Americans 50-plus about the aspects of their communities most important to them, these experts selected 60 factors spread across seven categories: housing, neighborhood, transportation, environment, health, engagement and opportunity.
For example, the "Transportation" category includes metrics on the frequency of local transit service, traffic congestion and crashes, and household transportation costs.
AARP is a nonprofit, nonpartisan organization.
Photo courtesy: AARP