Madame Tussauds Creates Wax Figure of Nelson Mandela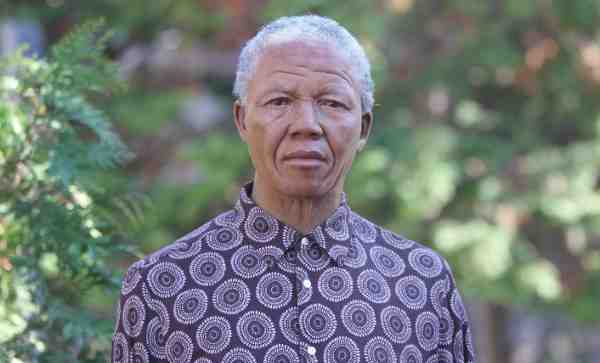 Madame Tussauds Washington, DC announced Friday the creation of a wax figure of Nelson Mandela.
To remember his life, honor his commitment to social and civil rights and recognize the two years since his tragic passing, his wax figure was placed next to the historic "Free Mandela" Sidewalk Slab located on the George Washington University's campus.
Nelson Mandela, the South African anti-apartheid activist, touched the lives of people across the world. The figure will remain on display through the month of February.
[ How India Abuses Children's Right to Education ]
To date, Madame Tussauds has created six separate figures of Nelson Mandela. In order to capture his exact likeness, Nelson Mandela met with studio artists from Madame Tussauds in November 1990, where hundreds of precise measurements were taken and his skin tone, hair and eye colors were perfectly matched. When the first figure was unveiled in 1991, Mr. Mandela was on-site to meet his wax likeness in person.
The figure of Nelson Mandela will be located in the attraction's Civil Rights Room, where it will join Rosa Parks, Malcolm X and Dr. Martin Luther King, Jr.
Visitors of Madame Tussauds Washington DC are encouraged to share their Mandela remembrances using the hashtag #MTDCMandela.