Malaysia Fashion Week Returns for a Second Year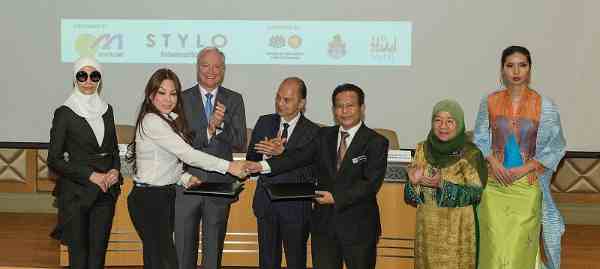 Returning for a second year, Malaysia Fashion Week (MFW) 2015 will see the converging of the local and International fashion industry players in Kuala Lumpur this November.
Conceptualised as a B2B trade fashion event with a dedicated fashion / lifestyle trade exhibition called FACIT@INTRADE taking centre stage, it will be further supported by a series of fashion shows and gala events under the MFW 2015 banner.
The Malaysia Fashion Week (MFW), a collaborative effort between Malaysia's national trade promotion agency MATRADE (Malaysia External Trade Development Corporation) and Malaysia's leading fashion event organiser STYLO International, is to boost the Malaysian fashion industry by propelling local fashion brands internationally, whilst aiming to elevate Malaysia into a major fashion hub both in Asia and globally.
This year, the MFW 2015 is focused around youth engagement with broad-based programs highlighting young designers, fashion expressions by design and fashion students and youth collaborations with the fashion and music industry.
X-STYLE is a fashion expression creative centre open for use by emerging designers, students at Fashion & Design faculties from universities and colleges around Malaysia and other ASEAN countries to create fashion installations and exhibitions.