Mazda CX-3 Makes Its Global Debut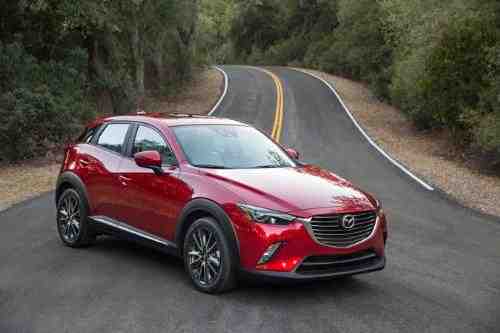 Mazda Motor Corporation revealed Tuesday the all-new 2016 Mazda CX-3 in a special event on the eve of the 2014 Los Angeles Auto Show.
The all-new compact crossover SUV is the fifth model in Mazda's line-up of new-generation vehicles that feature the full suite of the company's Skyactiv Technology and KODO-Soul of Motion design.
With the global launch starting in Japan in the spring of 2015, and in the U.S. during the summer, CX-3 is set to become a core model in the automaker's global line-up.
The Mazda CX-3 will be on display throughout the run of the 2014 Los Angeles Auto Show (Nov. 21 – 30), along with the 2016 Mazda MX-5 Miata which also makes its public debut at the show.
Additionally, the full lineup of 2015 model-year Mazdas will be on display, as well as special racing and one-off project vehicles.