Meet "Much Ado About Nothing" Fan Art Winner
Regal Entertainment Group (NYSE: RGC), a leading motion picture exhibitor owning and operating a theatre circuit in the United States, announced Thursday that Joss Whedon has chosen a winner for the Regal Fan Art Challenge.
Matt Stevenson from Washington, D.C. was chosen from more than 400 submissions. Whedon is a widely acclaimed film director known for his recent work on Marvel's "The Avengers."
Meanwhile, as part of its return to The Oscars, leading automaker Chevrolet is looking for independent filmmakers to tell a story celebrating the simple, yet significant moments in life. (Read: Chevrolet Invites Filmmakers to Make Films for The Oscars)
A limited edition print of the winning design will be handed out to guests attending Whedon's new film "Much Ado About Nothing" at participating Regal Cinemas, United Artists and Edwards Theatres.
[
Also Read
:
RMN Company Launches Multimedia Entertainment Project
]
The artwork will also be on display at many Regal Cinema Art theatres showing "Much Ado About Nothing" as a limited release film.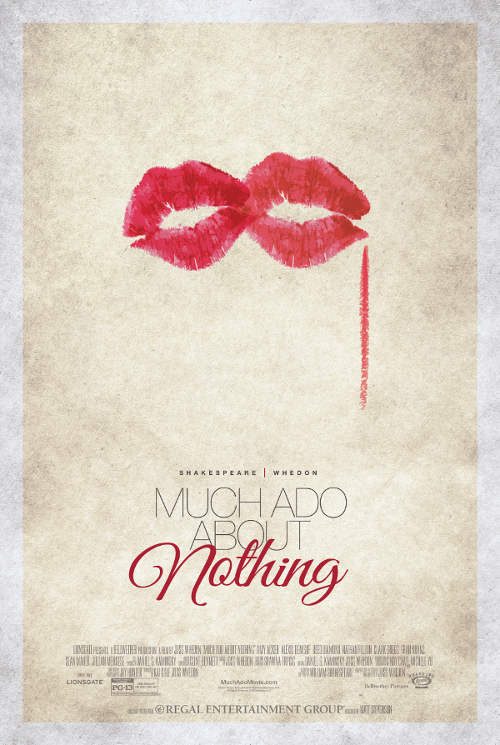 The design features two lipstick stains and a smudge in the shape of a mask, similar to those worn by the characters in the film. The mini-posters will be given away for free while supplies last.
[
Also Read
:
Can You Make Anurag Kashyap Films in a Minute?
]
As a result of his first place finish, Stevenson will receive a framed copy of the artwork signed by Joss Whedon himself and a year of free movies from Regal.
In addition to Stevenson's submission, two other poster designs were awarded prizes. During this promotion, Regal's website includes a video with Joss Whedon asking fans for their take on how to market his latest film. To see all submissions, visit the page here: www.REGmovies.com/mymuchadoposter.