Meet Toyota Dream Car Art Contest Winners
Toyota Financial Services (TFS) announced Wednesday the nine winners of the U.S. segment of the worldwide Toyota Dream Car Art Contest.
The U.S. winners will receive a NOOK Tablet plus an award certificate. The nine U.S. winners are now eligible to advance as World Contest Semi-Finalists to compete among entrants from 70 countries for a chance to win an all-expenses-paid trip to Toyota City, Japan, to participate in the World Contest awards ceremony and tour a Toyota plant in August 2013.
The nine eligible World Contest Semi-Finalists from the U.S. are: Anthony Forsythe (age 15), Jung Min Lee (age 15), Stephen Curtiss (age 15), Alyssa Duhart (age 12), Kacey Kim (age 10), Sarah Kong (age 10), Lynette Kim (age 9), Leah Choi (age 6), and William Lee (age 6).
RMN Stars, which is a new online initiative of RMN Company, aims to highlight the achievements of those unsung heroes who do not get the professional and societal treatment they deserve. You can get featured on RMN Stars. Here are the details.
"It was no easy task to choose just nine winners from the hundreds of submissions," said actor and avid art collector Cheech Marin.
"To see the creativity, thoughtfulness, and sense of delight within each piece is truly inspirational. We had young artists share their vision of vehicles that would help their communities; others that would transition from land, to air, to sea; and others that would be simply exciting to drive!"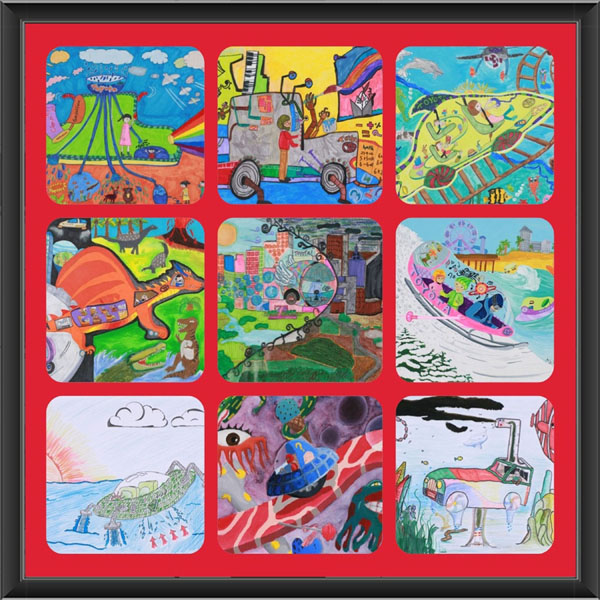 The Toyota Dream Car Art Contest is an annual contest designed to inspire creativity in youth and imagine the future of mobility. From Feb. 1 – Feb. 28, youth across the U.S., ages 4-15, were invited to create and submit a drawing of their idea of a "Dream Car."
Winners of the worldwide Toyota Dream Car Art Contest are chosen from three age categories (4-9 years old; 10-12 years old; and 13-15 years old), and judging is based on three criteria: execution of concept; uniqueness; and artistry.
In the picture above: Actor and avid art collector Cheech Marin (left) along with Ian Cartabiano, chief designer at Toyota's Calty Design Studio, critique artwork submitted by youth from across the country for the Toyota Dream Car Art Contest, March 14, 2013, at Toyota's U.S. headquarters in Torrance, Calif.