Mitsubishi Announces Reduced Pricing for 2016 Outlander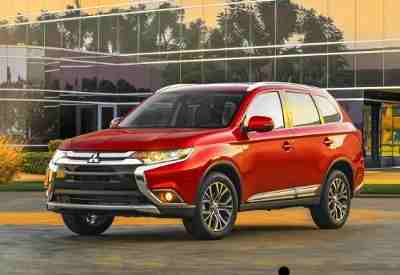 Mitsubishi Motors North America, Inc. (MMNA) announced Tuesday pricing for the U.S. version of the new 2016 Mitsubishi Outlander seven-passenger crossover.
With a starting price of $22,995, the 2016 Outlander has a $200 lower starting price than the previous model year, which – according to the company – is notable when considering the amount of design and engineering improvements incorporated into the vehicle.
"The 2016 Outlander has a dynamic new design and a long list of engineering upgrades—it literally looks, drives and feels like an entirely new vehicle," said MMNA executive VP, Don Swearingen.
"Despite all of the improvements to the vehicle, we made the starting price lower than the previous model year to make it an even more compelling value than before and to attract new buyers to the brand."
[ Mercedes-Benz to Support Universal Pictures' Jurassic World ]
Along with its new design language – the brand's first production vehicle to feature this new signature style direction – the new 2016 Outlander has undergone over 100 important engineering and design improvements to deliver a new level of refinement and overall driving experience, says the company.
The 2016 Outlander, with a starting price of $22,995, now boasts an expanded standard features package that includes stylish new LED positioning lights, 18-in. alloy wheels, LED taillights, and a reconfigured interior including a redesigned steering wheel, improved second-row seating, accent trim, seating surfaces and headliner, among other new features.
Mitsubishi's advanced safety systems including Forward Collision Mitigation (FCM), Lane Departure Warning (LDW) and Adaptive Cruise Control (ACC) are now available at a lower price point for the 2016 Outlander (available for SEL and GT models).
Mitsubishi Motors North America, Inc., (MMNA) is responsible for all research & development, manufacturing, marketing, sales and financial services for Mitsubishi Motors in the United States.