Morgan Frazier Launches Hey Bully on MTV
Sidewalk / Curb recording artist Morgan Frazier announces that her debut music video, "Hey Bully" world premieres on act.mtv.com.
The video addresses tough, real world issues and does not shy away from the truth about bullying.
Frazier, who was picked on herself, to the point where she was taken out of school and put in home school, co-wrote the country tune with Sherrie Austin and Tiffany Goss.
"I am so glad that MTV is helping to bring this issue to the forefront," says Frazier.
Frazier has partnered with Stand for the Silent (SFTS), whose mission is to bring global awareness to the disturbing issue of bullying in today's society.
According to Stand For The Silent, the statistics on bullying are alarming:
Every 7 seconds a child is bullied in this world
160,000 kids stay home from school every day due to fear of bullying
25% of high school students in America will actually have a plan to take their own life before they graduate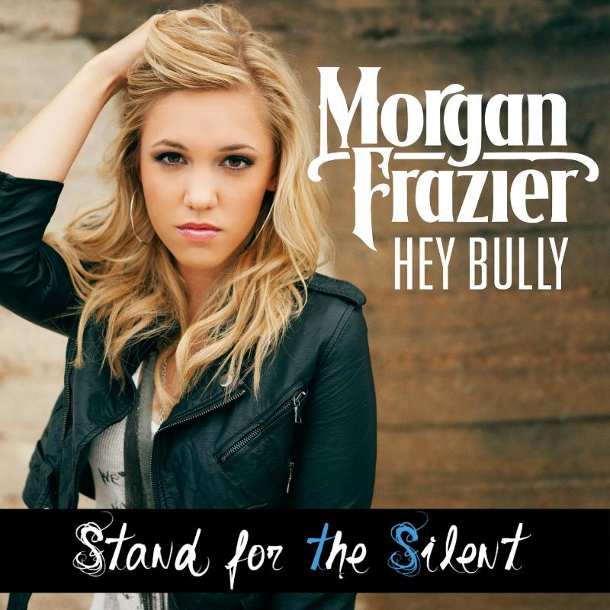 "Hey Bully" is available now on iTunes: http://bit.ly/heybully
Kids and adults alike can take the SFTS pledge to stop bullying: www.standforthesilent.org