NATO Secretary General to Meet Barack Obama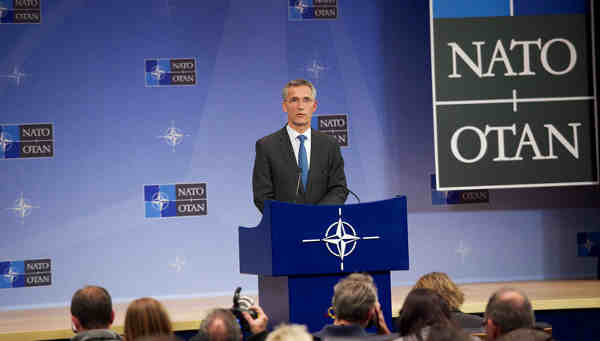 NATO secretary general Jens Stoltenberg will visit the United States from Monday 4 April to Thursday 7 April 2016.
On Monday, according to a NATO statement, Stoltenberg will meet with the President of the United States, Barack Obama at the White House. He also will have meetings with other senior U.S. Government officials.
On Tuesday, the secretary general, will visit Fort Bragg, North Carolina. He will observe a Global Response Force Training Exercise (Platoon Attack) at West McKethan Pond Training Area and visit Pope Airfield.
[ President Obama to Meet Leaders of Nordic Countries ]
On Wednesday, Stoltenberg will meet with Members of the Armed Services Committee and Foreign Relations Committee on Capitol Hill.
He also will deliver a speech at an event organized by the Atlantic Council.
Photo courtesy: NATO