NATO to Transfer Baltic Air Policing Mission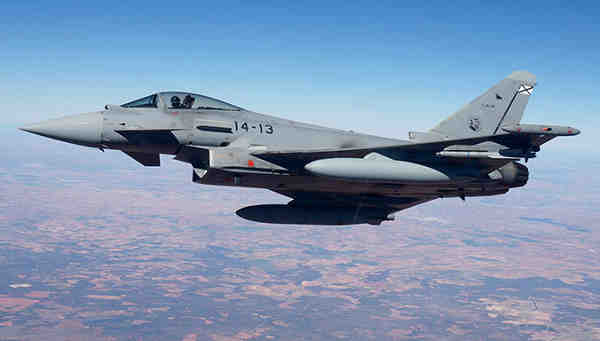 The 40th rotation of NATO's Baltic Air Policing mission will take place this week (7 January 2016) in Lithuania and Estonia.
According to a NATO statement released today, responsibility for the mission will be transferred from Hungary and Germany to Spain and Belgium, demonstrating NATO's support for its Baltic Allies.
The mission is a NATO air defence alert system to guard the airspace over the three Baltic states of Estonia, Latvia, and Lithuania.
[ Can Germany Help Coalition Defeat ISIS? No Way. ]
Spain will lead the mission for the first four months of 2016 with four Eurofighter Typhoon jets based at Šiauliai, Lithuania. Four Belgian F-16 fighter jets will be based at the Ämari airbase in Estonia.
Allies take up the air patrols for a four-month rotation. Germany and Hungary had been patrolling the airspace over the Baltic countries since September.
[ NATO Supports Turkey for Shooting Down Russian Warplane ]
NATO has been protecting the Baltic skies since 2004, when Estonia, Latvia and Lithuania joined the Alliance. The mission helps NATO's Baltic Allies who do not have their own fighter aircraft to guard their airspace.
NATO Allies protect their airspace on a 24/7 basis. NATO's air defence efforts are focused on stopping incursions into NATO airspace and on preventing acts of air terrorism.
Photo courtesy: NATO