"Naughty" Fiat 500 to Debut at Concorso Italiano
In Italian, "Cattiva" can describe a person or situation that is naughty yet cool. With that inspiration in mind, FIAT designers developed a standout, factory-customized Cinquecento with a "blacked out" look and an aggressive demeanor: the Fiat 500 Cattiva.
"The FIAT brand is all about personalization and self-expression," said Jason Stoicevich, head of FIAT Brand for North America, Chrysler Group LLC. "Now, Fiat 500 customers have a chance to showcase a different side of their personalities with the special-edition 500 Cattiva exuding a devilish designed-for-the-street look."
New Fiat 500 Cattiva provides the 500 Sport and 500 Turbo models with a factory-tuned look.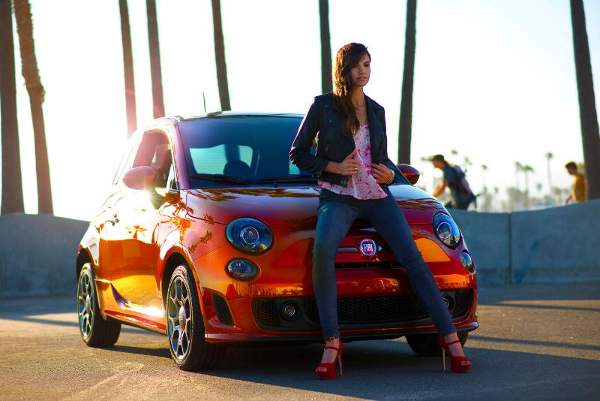 Inspired by the FIAT Design concept that debuted at the 2013 North American International Auto Show, the limited-production Fiat 500 Cattiva adds more excitement and tuned style to the 2013 Fiat 500 Sport and more powerful Fiat 500 Turbo models, says the company.
The 2013 Fiat 500 Cattiva will debut at Concorso Italiano, which takes place August 16 at Laguna Seca Golf Ranch in Monterey, California, and is scheduled to arrive at FIAT studios in the fourth quarter of this year.
Pricing for the Fiat 500 Cattiva based on the 500 Sport model starts at $18,350, plus $800 destination charge. Pricing for the more powerful Fiat 500 Turbo based model starts at $20,350, plus $800 destination charge.