Nun Raped in India. Seen as Attack on Christianity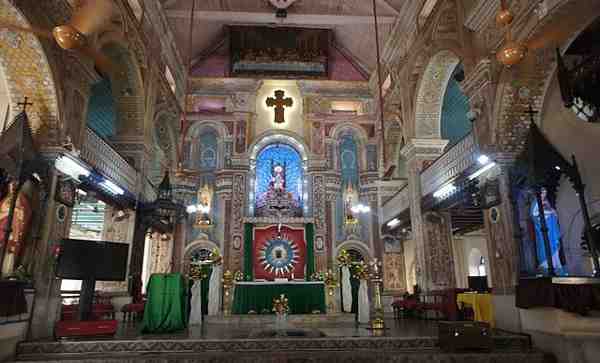 By Rakesh Raman
Amid increasing attacks on churches and Christianity in India, a 70-year-old nun was gang-raped Saturday by six men in the West Bengal state of the country.
BBC reports that security cameras inside Calcutta's Convent of Jesus and Mary School have captured the faces of men involved in the incident. They first ransacked the school principal's office and classrooms before entering the convent to rape the woman.
Christian groups in India see it as another attack on Christianity. This is among the many such attacks on minority communities during the past few months since the formation of the Bharatiya Janata Party (BJP) – which is a Hindu party – government in India.
[ ISIS Kidnaps Over 200 Assyrian Christians, Burns Churches ]
A month ago, miscreants had attacked a church in New Delhi. The incident happened in India's capital from where Prime Minister Narendra Modi leads BJP to run the national affairs.
The incident had led to widespread protests by Christians in India. Over 1,000 Christians participated in a protest in Delhi demanding police action in the case.
Irked by the increasing attacks on Christianity, the U.S. President Barack Obama during his visit in India had expressed his concerns over the growing incidents of communal violence and religious hatred in India.
He had also advised that the people in India must be given full religious freedom, as the Constitution of India prescribes.
"The acts of intolerance (in India) would have shocked Gandhiji (Mahatma Gandhi), the person who helped to liberate that nation," Obama said.
[ Read: President Barack Obama Is Angry with India. But Why? ]
Earlier, the Ministry of Human Resource Development (HRD) in India had officially asked certain schools to stay open and observe December 25 as 'Good Governance Day' instead of Christmas Day.
While schools always remain closed in India on the Christmas Day, it was the first time that schools were asked to organize extracurricular activities on December 25.
However, after vociferous protests by the opposition political parties in the Lok Sabha, the HRD Ministry allowed the schools to observe holiday on Christmas Day..
There are many forms of anti-Christian violence in India which is usually perpetrated by militant Hindu groups. The violent acts include burning of churches, forced religious conversions of Christians to Hinduism, inflammatory speeches, threatening literature, raping of nuns, attacks on Christian schools, and murders of priests.
The rape incident of Saturday is just another case in the series of crimes happening against Christians and their property in India. The raped nun has been hospitalized.
Related Story
: British director Leslee Udwin interviewed one of the rapists Mukesh Singh in jail to make the documentary,
India's Daughter
. The one-hour documentary tells the story of the gang rape and murder of a 23-year-old student on a moving bus in India's capital New Delhi.
Click here to read the story
By Rakesh Raman, the managing editor of RMN Company
You also can read: More Articles by the RMN Editor, Rakesh Raman
Photo courtesy: Wikimedia Commons