Opening Now: Novotel Abu Dhabi Al Bustan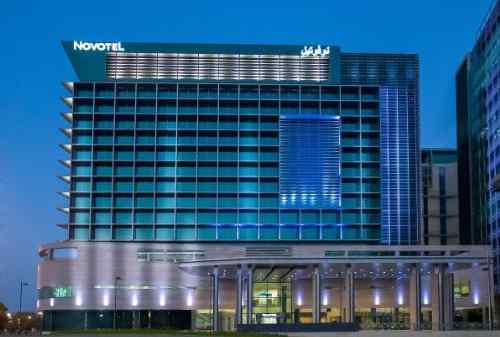 Located in the heart of the capital and just 20 minutes from Abu Dhabi International Airport, Novotel Abu Dhabi Al Bustan opened its doors today, March 16.
The four-star, 361-room hotel opens with six food and beverage outlets, seven meeting rooms, a ballroom, plus recreation and wellness facilities.
Major business hubs and tourist attractions are at close proximity, making it the ideal spot for both business and leisure travellers.
Abu Dhabi National Exhibition Centre, Zayed Sport City, Sheikh Zayed Mosque and Abu Dhabi Golf Club are all stated to be within easy reach.
"Choice is also important, and guests can now choose based on the duration of their stay. The Novotel brand is for short-term accommodation, whilst for longer stays we will soon have the Adagio hotel apartments" sais general manager Dominique Mercier.
Adagio Al Bustan is set to open in the second quarter of 2014 and will be connected to the Novotel through a series of enclosed footbridges.
Adagio Abu Dhabi Al Bustan is the first apart-hotel under the Adagio brand in the Middle East. The fully serviced hotel apartments are stated to be the best way to get accustomed to a new city.
As the mid-scale hotel brand within the Accor group portfolio, Novotel offers close to 400 hotels and resorts in 60 countries.