Oreo Kicks Off Cookie Campaign with Owl City
"Wonder if I gave an Oreo to the big bad wolf, what might happen?"
Oreo's newest campaign, which debuted with a 90-second TV spot, answers this question by exploring how something as small as sharing an Oreo cookie can create a positive change in perspective.
The campaign, featuring the Oreo Wonderfilled anthem, will come to life in New York City today, May 14, with 500 a cappella singers performing the new song and sharing Oreo cookies with New Yorkers.
The wonder and singing will then spread coast-to-coast, with visits to Chicago and Los Angeles as the launch week unfolds.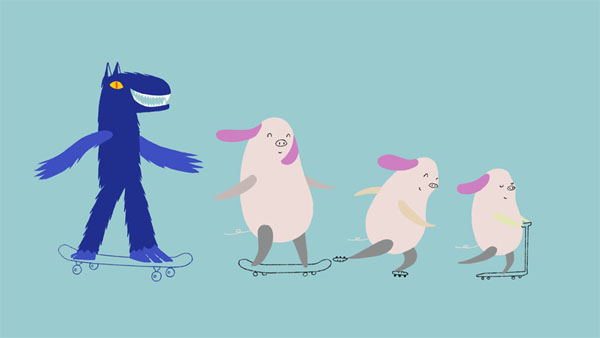 The Oreo Wonderfilled animated ad focuses on universally known stories told with a distinct Oreo-inspired twist. Singer-songwriter, Owl City (a.k.a. Adam Young), whose style of music embodies optimism and a carefree nature, performs the catchy tune that poses the question, "Wonder if I gave an Oreo to …? and ends with a light-hearted change in perspective for all those it touches in the song.
The campaign is a fully integrated program featuring TV, digital, social, promotional radio, public relations and cinema advertising.
The Oreo Wonderfilled campaign was developed by The Martin Agency (advertising), 360i (digital/social), Weber Shandwick (public relations) and MediaVest (media).