Over 5.6 Million Comic Books Free for Fans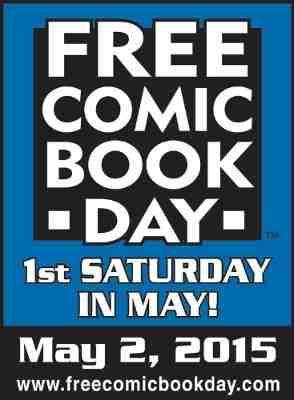 On Saturday May 2nd, over 2,300 comic book shops across North America and around the world will give out over 5.6 million comic books—free of charge—during Free Comic Book Day (FCBD).
The annual event is one of the most anticipated comic book celebrations of the year as retailers prepare to welcome new and devout comic book fans into their stores for fun events and free comics.
"Free Comic Book Day is a perfect occasion for those who are new to comic books or those who have been reading them for years to celebrate comics and discover new ones that debut to the public on the first Saturday in May," said Free Comic Book Day spokesperson Deborah Moreland.
[ DC Comics Fans Gather to Set World Record ]
The 50 free books available this year are designed to appeal to a broad range of tastes, including super hero stories like Marvel's All-New, All- Different Avengers, stories featuring classic characters such as The Tick, TMNT, and Spongebob, sci-fi adventures as seen in Doctor Who or comics that are great for readers of all ages with Pokemon, The Simpons, Sonic, and many more.
Along with free comics, many comic book shops will feature events during the day including creator signings, appearances of costumed characters, and great deals on exclusives and sale items.