Over 50 Killed in Attack on Wedding Party in Turkey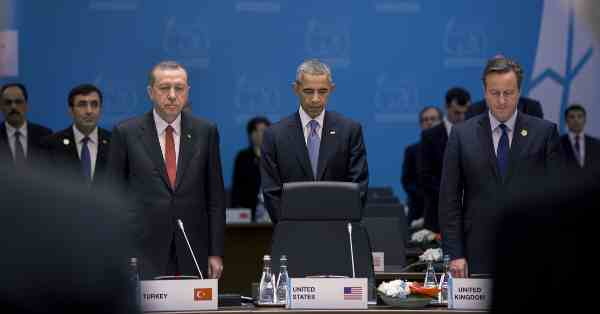 President Tayyip Erdogan said that a suicide bomber attacked a wedding party in the Turkish city of Gaziantep on Saturday. The attack carried out by a child aged between 12 and 14 has killed more than 50 people, it was reported.
Although no terrorist group has claimed responsibility for the attack, Erdogan believes that the Islamic State of Iraq and Syria (ISIS) was behind it.
This is the first major attack after the attempted (but failed) coup in Turkey last month that was aimed to dethrone Erdogan.
[ 15 Laws of Global Terrorism Revealed ]
Turkey's troubles have increased after its attack on a Russian military aircraft on the border of Syria.
Russian President Vladimir Putin had called the Turkish action a "stab in the back," adding that the attack was perpetrated by the forces that support terrorists.
[ NATO Supports Turkey for Shooting Down Russian Warplane ]
[ Also Read: Will Military Tension Defuse between Turkey and Russia? ]
Meanwhile, the United Nations Secretary-General Ban Ki-moon condemned Sunday the terrorist attack in Turkey.
The Secretary-General "condemns" the attack and "hopes that the perpetrators of this act will be quickly identified and brought to justice," Mr. Ban's spokesperson said in a statement.
The UN chief stressed the need to intensify regional and international efforts to prevent and combat terrorism and violent extremism, the statement said.
Also in the statement, the Secretary-General expressed his deepest sympathy and condolences to the families of the victims and to the Government and people of Turkey, and wished a speedy recovery to those injured.
In the picture above: President Barack Obama, President Recep Tayyip Erdoğan of Turkey and Prime Minister David Cameron of the United Kingdom and the other members and staff of the G20 Summit, observe a moment of silence during Working Session One in Antalya, Turkey for the victims of the terrorist attacks in France, Sunday, Nov. 15, 2015. (White House Photo by Pete Souza)