Pepsi Announces Music Partnership with Prince Royce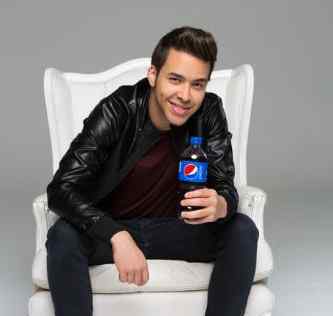 Pepsi announces its partnership with Prince Royce and welcomes the 16-time Billboard Latin Music Award winning artist as the newest member of the Pepsi music family.
This year-long, multi-faceted partnership with Royce will include support of his U.S. summer tour and a national ad campaign.
Earlier this year, Pepsi and Prince Royce teamed up to target New York fans with a free performance the week leading up to Super Bowl XLVIII.
[ Also Read: Coca-Cola Releases 'The World is Ours' by Aloe Blacc ]
In addition, Prince Royce appeared in a fun Pepsi intermission spot that aired during this year's 56th Annual GRAMMY Award show.
As a sponsor of the 25th Annual Billboard Latin Music Awards, Pepsi will have a presence during the show including four 30-second ad spots during the telecast.
It includes dedicated spots that illustrate how Prince Royce fits in with the brand's "Live For Now" spirit. Tune in to Telemundo at 7:00 PM EST today, April 24, to watch the awards. This year, Prince Royce is nominated for 16 awards, including Artist of the Year.