PM Modi Holds Interactive Session with Students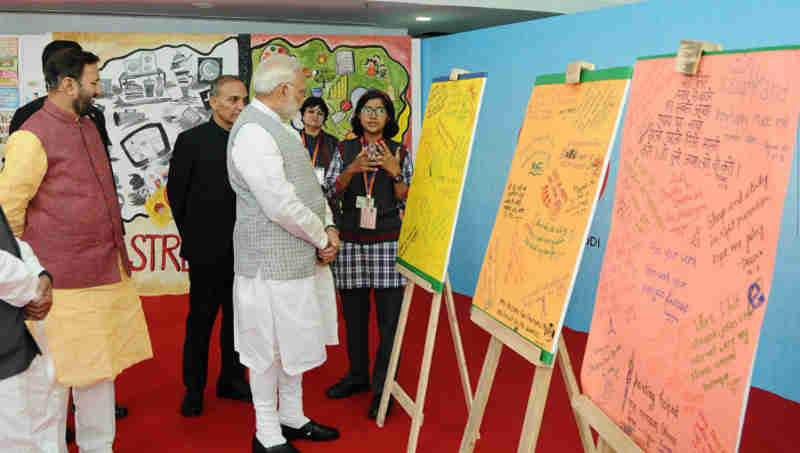 India's Prime Minister Narendra Modi today interacted with school and college students at Talkatora Stadium, in New Delhi.
Around 2300 school and college students including teachers and principals participated in the programme. Minister for Human Resource Development, Prakash Javadekar, was also present. Modi held a Town Hall session with students on subjects related to examinations.
He took questions from students present at the event. Students also asked him questions through various television news channels, the Narendra Modi Mobile App, and the MyGov platform.
[ Fault Lines: A Research Report on the Quality of Education in Delhi Schools ]
Beginning the conversation, the Prime Minister said that he had come to the Town Hall session as a friend of the students, and their parents and family. He said that he was speaking to as many as 10 crore people across the country, through various platforms.
He acknowledged his own teachers, who had instilled in him the values that enable him to keep the student in him alive till today. He exhorted everyone to keep the student alive in them.
In the course of the event which lasted about two hours, Modi took questions on a range of subjects, including nervousness, anxiety, concentration, peer pressure, parents' expectations, and the role of teachers.
Photo courtesy: Press Information Bureau