PM Modi to Start Rs. 25,700-Crore Convention Centre in Dwarka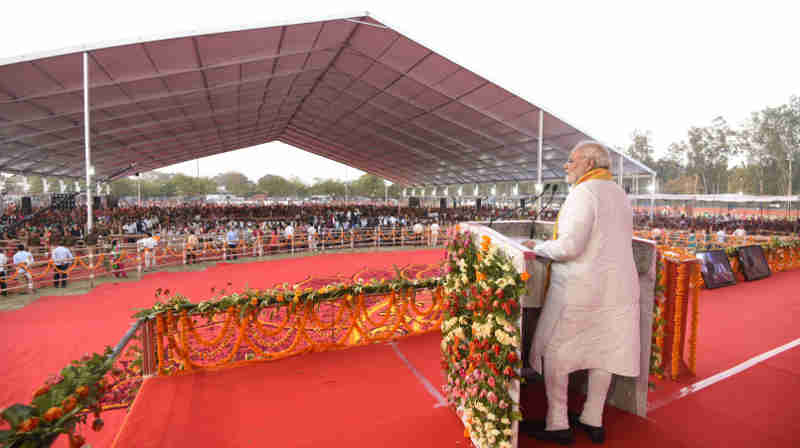 PM Modi to Start Rs. 25,700-Crore Convention Centre in Dwarka
The Prime Minister, Narendra Modi, will lay the foundation stone for India International Convention and Expo Centre (IICC) at Dwarka, New Delhi, on September 20, 2018. PM Modi will later address the gathering at the foundation ceremony.
Located in Sector 25, Dwarka, according to a government statement, the Centre would be a world-class state-of-the-art Exhibition-cum-Convention Centre, with facilities like financial, hospitality, and retail services. The estimated cost of the project is Rs.25,700 crore.
[ Report Corruption in Delhi Housing Societies to Clean House ]
The project is implemented by India International Convention & Exhibition Centre Limited, a 100% government-owned company under Department of Industrial Policy & Promotion, Ministry of Commerce and Industry.
With a population of nearly one million, Dwarka is said to be the largest residential suburb in Asia. It has a cluster of cooperative group housing societies which have become dens of crime and corruption.
Although Delhi Government is fully aware of corruption in housing societies, it has not taken any steps to weed out corruption and stop the increasing incidents of crime.
Photo courtesy: Press Information Bureau