PM Modi Urges Companies to Invest in the Agriculture Sector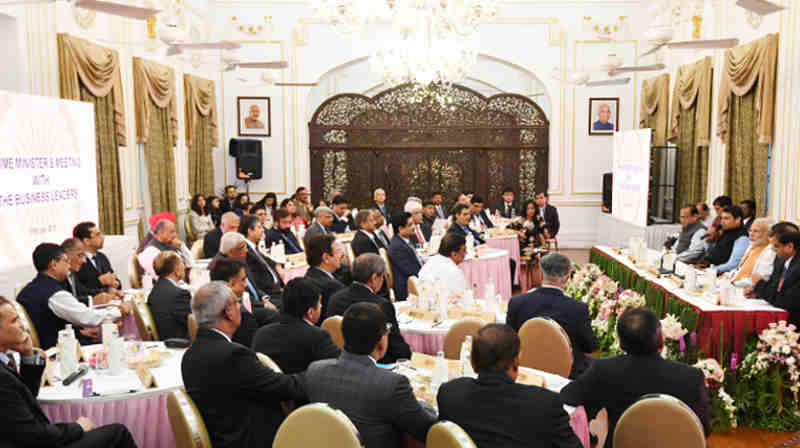 The Prime Minister, Narendra Modi, met and interacted with business leaders in Mumbai on Tuesday. Forty-one business leaders representing a wide spectrum of the Indian economy were present at the interaction.
According to a government statement, the policy reforms and initiatives taken by the Union Government over the past four years came up for elaborate discussion in the course of over two hours. Industry's contribution to economic growth and development was also discussed.
Several representatives from industry appreciated the improvement in the business environment in the country, and said this would lead to realization of India's growth potential. They endorsed the Prime Minister's vision of New India, according to the government statement.
[ Let Us Save the School Education of Delhi ]
Modi spoke of his recent discussions with startups and entrepreneurs. He said a positive mindset, and a "can do" spirit is now pervading the country. He urged the corporate sector to invest in a big way, especially in the agriculture sector.
Emphasizing the need to promote domestic manufacturing, he spoke of the need to boost production in areas such as medical devices, electronics, and defence equipment.
Earlier, Finance Minister Piyush Goyal highlighted the initiatives taken by the Union Government in the past four years, to steer the economy of India to a higher trajectory. He spoke of policy initiatives, holistic approaches to development, spirit of innovation, and technology.
Photo courtesy: Press Information Bureau