Precision Medicine to Treat Cancer Patients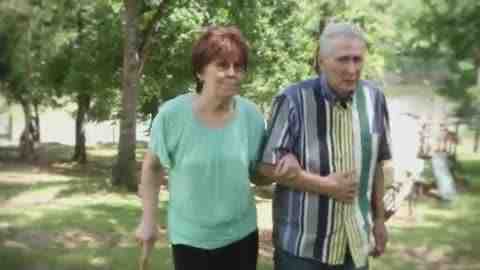 Baylor Research Institute (BRI) at Dallas and the Translational Genomics Research Institute (TGen) in Phoenix, AZ, have announce an agreement that will focus on accelerating early detection and treatments for patients with a broad range of cancers.
Aligning the best science of both institutions will lead to new clinical trials and access to technology to drive the development of new therapies – bridging the gap from bench to bedside across Baylor Scott & White Health's 49 hospitals throughout Texas.
"We will combine TGen's strengths in genomics and proteomics with BRI's strengths in metabolomics and immune-based approaches, initially focusing on genomic – or molecular – and translational research for oncology," said Robert Pryor, MD, president, chief operating officer and chief medical officer, Baylor Scott & White Health. "The collaboration is consistent with Baylor Scott & White Health's commitment to delivering precision medicine to patients."
The precision medicine concept is about data-driven treatments as unique as your own body.
Genomics applies recombinant DNA, DNA sequencing methods and bioinformatics to sequence, assemble and analyze the function and structure of genomes (the complete set of DNA within a single cell of an organism).
[ Can an Apple Watch App Save Lives? ]
Proteomics is the large-scale study of proteins. Metabolomics is the systematic study of the unique chemical fingerprints that specific cellular processes leave behind; and immune-based approaches are those that induce, enhance, or suppress an immune response.
BRI and TGen will collaborate in these areas of precision medicine by offering liquid biopsies, performing gene sequencing, conducting one-of-a-kind clinical trials and creating personalized vaccines to enhance patient care throughout the health care system.
The hope is to transform medicine by answering critical patient and physician questions about specific treatment options available to the patient as well as the best prevention strategy tailored for each patient.
"This collaboration provides an opportunity for TGen and Baylor to leverage our respective strengths, technologies and talent to make a difference in the lives of cancer patients," said Dr. Jeffrey Trent, TGen president and research director.
Operations will be managed from a joint program located at Baylor Charles A. Sammons Cancer Center on the campus of Baylor University Medical Center at Dallas, and the research will take place in clinics and labs throughout the health care system as well as TGen facilities in Phoenix and Scottsdale.
TGen has identified specific gene defects in numerous disease processes that could lead to immediate targeted therapies for patients. Beyond cancer, the collaboration is expected to expand to other research areas, such as infectious disease, cardiovascular, diabetes, neurology and metabolic disease.