President Bill Clinton to Receive PGA Award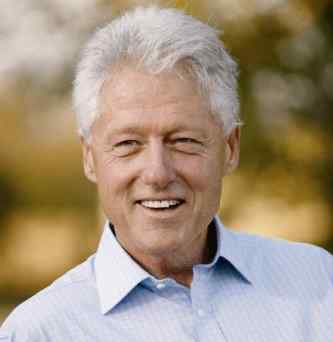 The PGA of America has announced that it is awarding President Bill Clinton, Founder of the Clinton Foundation and 42nd president of the United States, its 2014 PGA Distinguished Service Award recipient for his lifetime love of golf and his commitment to health and wellness.
Begun in 1988, the PGA Distinguished Service Award honors outstanding individuals who display leadership and humanitarian qualities, including integrity, sportsmanship and enthusiasm for the game of golf.
President Clinton will receive the Association's highest annual honor in conjunction with the 96th PGA Championship at Valhalla Golf Club in Louisville, Kentucky.
[ Also Read: What Should be the U.S. Policy on Human Rights? ]
Previous honorees include Bob Hope, Byron Nelson, Arnold Palmer, Patty Berg, Jack Nicklaus, and former presidents Gerald Ford (1991) and George H.W. Bush (1997).
Since 2012, the Clinton Foundation has partnered with Humana, the PGA TOUR and the Desert Classic Charities to present the Humana Challenge. The Humana Challenge has showcased the long-term health benefits of simple lifestyle and behavioral changes.
"President Clinton's life in public service is a study in making a difference in people's lives. His own journey to achieve wellness has resulted in a passion that involves the game of golf," said PGA of America president Ted Bishop.