President Bush Speaks for Americans with Disabilities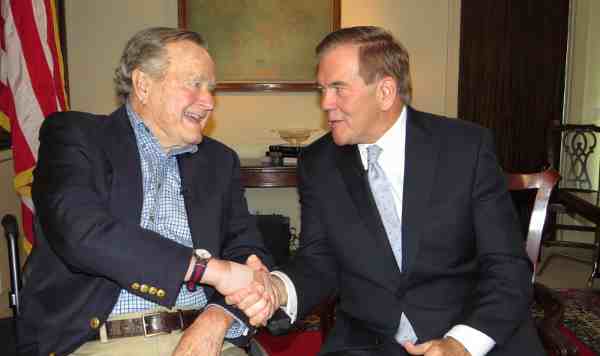 In anticipation of the 25th anniversary of the Americans with Disabilities Act (ADA) on July 26, the National Organization on Disability (NOD) is releasing a new video featuring an interview with President George H.W. Bush, who signed the ADA into law in July 1990.
For 25 years, the ADA has removed barriers and empowered people, promoting equality for Americans with disabilities. In the video, hosted by NOD Chairman Tom Ridge, the first U.S. Secretary of Homeland Security, President Bush, NOD's Honorary Chairman, calls the ADA among his 'proudest achievements' as President of the United States.
[ New Website to Help Children with Disabilities ]
The video features archival footage and photography of the many Americans who fought so hard for the ADA's passage. In response to a question from Gov. Ridge about how the President's administration galvanized bipartisan support for the ADA, President Bush agreed that factor was crucial to the legislation's success.
"If it had just been one party, it would have been less effective," President Bush said. "It's something I'm very proud of – perhaps proudest of when I was President."
[ Californians Demand End of Life Option ]
In support of this historical anniversary, NOD is making the video available to be shown at major ADA celebrations, including a special showing at one of the largest gatherings on July 27th in Washington, D.C., hosted by the National Disability Leadership Alliance, with appearances by current and former members of Congress.
The National Organization on Disability (NOD) is a private, non-profit organization that seeks to increase employment opportunities for the 79 percent of working age Americans with disabilities who are not employed.