President Obama Proclaims June as LGBT Pride Month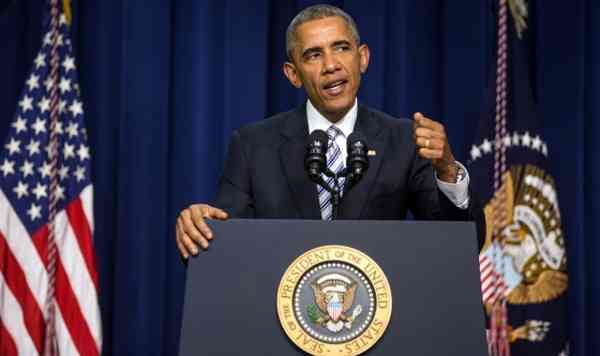 President Barack Obama calls to ensure that lesbian, gay, bisexual, and transgender (LGBT) citizens "are judged by the quality of their work, not by who they love."
Obama also proclaimed June as National Lesbian, Gay, Bisexual, and Transgender Pride Month.
He said the nation's journey is not complete until the LGBT brothers and sisters are treated like anyone else under the law.
"Earlier this year, because of my landmark Executive Order on LGBT workplace discrimination, protections for Federal contractors went into effect, guarding against discrimination based on sexual orientation and gender identity," Obama said.
Related Stories:
[ Ireland: UN Approves Marriage Equality Referendum ]
[ 4 Million Gay Men Are Beaten Every Year ]
[ President Obama to Engage with People Using Twitter ]
He also informed that the U.S. Administration is updating the National HIV / AIDS Strategy to better address the disproportionate burden HIV has on communities of gay and bisexual men and transgender women.
"We continue to extend family and spousal benefits to legally married same-sex couples. And because we know LGBT rights are human rights, we are championing protections and support for LGBT persons around the world," Obama said.
Photo courtesy: White House