Rajkiya Pratibha Vikas Vidyalaya School Opens in Dwarka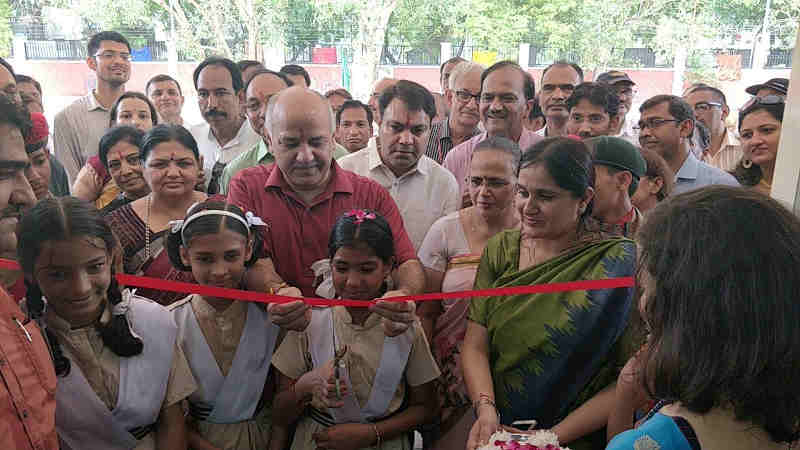 स्कूल और कॉलेज की पढ़ाई है बेकार
इसीलिए तो पढ़े–लिखे भी हैं बेरोज़गार
Let Us Save the School Education of Delhi
---
Delhi's education minister Manish Sisodia today inaugurated a Rajkiya Pratibha Vikas Vidyalaya (RPVV) – a Delhi Government school – in Sector 5 of Dwarka. Sisodia was supported by a local MLA Gulab Singh.
According to the ruling Aam Aadmi Party (AAP), this is the 4th RPVV in 3 years, while there was no new Pratibha during the past 10 years before AAP government.
[ Free Download: Research Report on the Poor State of Education in Delhi Schools ]
Rajkiya Pratibha Vikas Vidyalayas (or RPVVs) schools are run by the Directorate of Education, Government of Delhi in Delhi. These schools provide education from 6th to 12th class.
Delhi Dy CM @Minister_Edu @msisodia along with MLA @GulabMatiala inaugurated 'Rajkiya Pratibha Vikas Vidyalaya' a Delhi Govt School at Sec-5, Dwarka.#AAPatWork pic.twitter.com/3eur015W1w

— AAP (@AamAadmiParty) July 10, 2018
Photo courtesy: AAP