Republicans Issue Open Letter on Hillary Clinton Taxes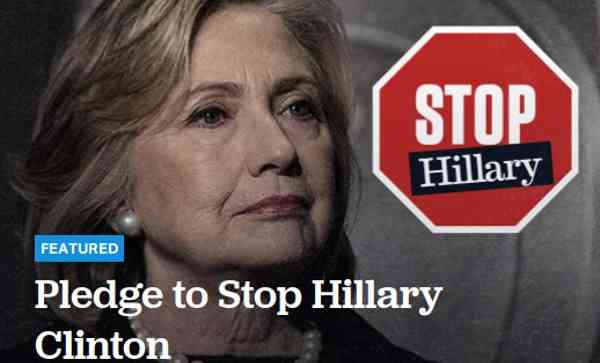 Republican National Committee (RNC) chairman Reince Priebus sent a letter Monday to Hillary Clinton's accountant, Rorrie Gregorio, on Tax Day. RNC said the letter is supposed to highlight the hypocrisy of Hillary Clinton's tax plan.
The letter calls on Clinton to put her money where her mouth is and pay the additional taxes her plan is proposing other Americans of similar income pay.
[ Also Read: WikiLeaks Launches Hillary Clinton Email Archive ]
Signed by Priebus, the letter suggests that as a member of the top .01 percent of American income-earners and a proponent of higher taxes, Clinton should practice what she preaches by sending the U.S. Treasury the over $4.6 million she would have owed under her new tax.
As a part of Mrs. Clinton's tax policy proposals, RNC letter says, she has called for an unprecedented new tax on Americans who earn more than $5 million annually. This 4-percent "surcharge" would effectively create an entirely new tax bracket for people at the top 0.01 percent, such as herself.
[ Also Read: New Book on Donald Trump Warns of Trumpocalypse ]
"With the Clintons' tremendous income, I am calling upon them to fully embrace her new tax by applying the "surcharge" to her family's previous income since 2001 when her family income has been in excess of $10 million on average annually," Priebus said in the letter.
You can view the copy of the letter here.
Photo courtesy: RNC / GOP