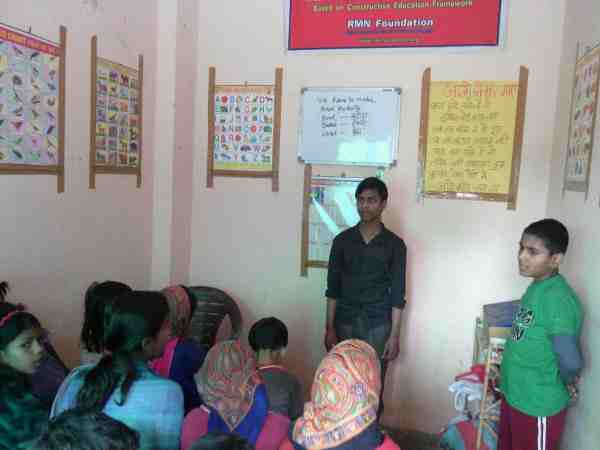 To
Office of the Commissioner of Income Tax (E)
New Delhi
October 1, 2016
Dear Commissioner,
Please let me introduce myself as a government award-winning journalist. Besides working at senior editorial positions with India's leading media companies, I had been writing an edit-page column for The Financial Express newspaper. Nowadays, I'm running my own global news services on different subjects.
Among other top assignments, I had been associated with the United Nations (UN) through United Nations Industrial Development Organization (UNIDO) as a digital media expert to help businesses use technology for brand marketing and business development.
I am writing you this email to know the status of my applications seeking exemption under section 80G of the Income Tax Act and registration under 12A for our Trust named RMN Foundation (http://www.rmnfoundation.org/).
We have already submitted the documents that were required by your department and the application process had started about four months ago on June 13.
RMN Foundation Project
As I want to set up free residential schools to provide the best possible education to poor children particularly from the "totally abandoned" or "economically weaker" sections of society, I request you to grant the above-stated exemptions to RMN Foundation at the earliest.
Although I have already started a school for poor children in a temporary room in the J.J. Colony of Dwarka, Sector 3, New Delhi, now I need bigger space to accommodate more children where they could be provided comprehensive modern education based on the Constructive Education Framework that I have developed as an alternative education model.
Among my other services for children, I have written and produced a book series under the banner "Knowledge Stories for Children." This is an innovative storybook concept aimed at educating children in the high-tech area of information and communications technology (ICT) or computers through interesting stories.
Plus, I have been running a comprehensive education site named "RMN Kids" for children, parents, and teachers. I also create various research reports to improve the quality of education in India.
With these details, I request you to help me in this selfless endeavour by granting the exemption under section 80G of the Income Tax Act and registration under 12A to RMN Foundation so that I could raise sufficient funds to start residential schools for poor and orphaned children to give them modern education free of charge, among other philanthropic services.
Request for an early and positive response.
Regards
Rakesh Raman
Founder
RMN Foundation
463, DPS Apts., Plot No. 16
Sector 4, Dwarka, Phase I
New Delhi 110 078, INDIA