RNC Releases Netroots Nation Briefing Book: "Unprincipled"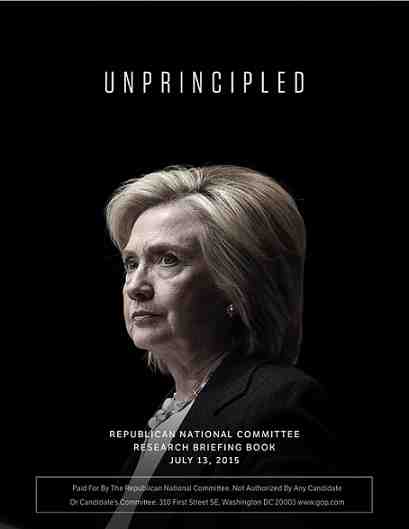 The Republican National Committee (RNC) released Thursday a briefing book entitled "Unprincipled," ahead of the start of the Netroots Nation convention in Phoenix, Arizona.
According to RNC, the book highlights Hillary Clinton's notable absence from the event and outlines the many reasons why the majority of Americans, including the Left, find her to be dishonest and untrustworthy.
[ Also Read: Republican Ad Attacks Hillary Clinton ]
"Most Americans, including the left, can't and don't trust Hillary Clinton," said RNC chairman Reince Priebus. "Despite being to the left of mainstream, Hillary Clinton's history of scandal, flip-flops, and coziness with the 1% has the Netroots Nation and the base of the Democrat Party souring on Clinton."
You can know more about the "Unprincipled" book, here.
Photo courtesy: RNC