Roger Federer Brand Ambassador for Moët & Chandon
Moët & Chandon, a leading champagne brand, has introduced Roger Federer as its new brand ambassador. In his new role as brand ambassador, Federer will take centre stage in the company's upcoming advertising campaign, scheduled to release in March 2013.
"It's more than just an honour to be Moët & Chandon's brand ambassador, it's an invitation to be part of a very glamorous tradition," enthused Roger Federer.
"Moët & Chandon has always been the champagne of international trendsetters and I'm proud to be part of a brand that is as dedicated to the pursuit of excellence as I have been throughout my career."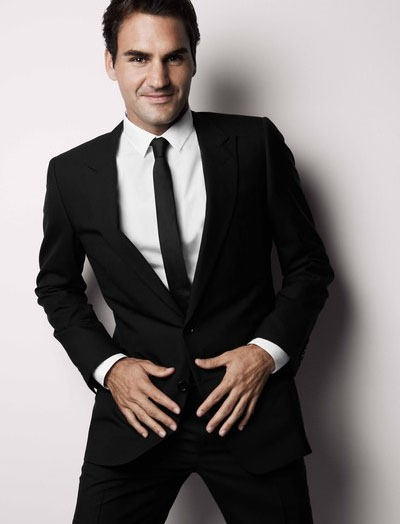 "Roger Federer personifies the achievement, great generosity and tremendous style values that have been key to our House throughout its long history," declared Stéphane Baschiera, president and CEO of Moët & Chandon.
"As a champagne of victory and an enthusiastic supporter of major tennis tournaments around the world, we are extremely proud to welcome Roger Federer with Moët & Chandon's hallmark hospitality."
[
Also Read
:
Johnnie Walker's Spice Road for Travellers
]
Renowned photographer Patrick Demarchelier shot a series of pictures of Roger Federer for Moët & Chandon. Chosen for his signature style, Demarchelier captures Federer's masculine, larger-than-life athletic grace in visuals.
Roger Federer is 17-time Grand Slam Champion and a global icon.