Russia's Crackdown on Salafi Muslims in Dagestan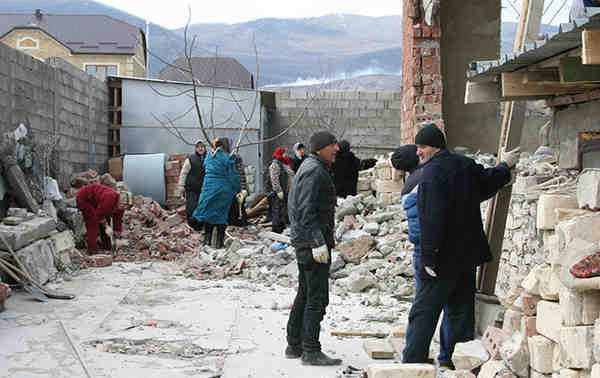 The government's response to a decade-long insurgency in Dagestan, a southern Russian republic, has been marked by serious human rights violations, Human Rights Watch said in a report released Thursday. Insurgents also have attacked civilians.
The 97-page report, "'Invisible War': Russia's Abusive Response to the Dagestan Insurgency," and an accompanying video document human rights violations in counterinsurgency efforts as well as crimes by insurgents in Dagestan from 2012 through 2014.
The abuses are set against a background in which authorities treat adherents of Salafism, a fundamentalist interpretation of Sunni Islam that is increasingly popular in Dagestan, as criminal suspects despite the absence of any grounds to suspect them of a specific offense.
[ Also Read: What Is the Future of Muslims in India? ]
"Many Salafi Muslims in Dagestan experience persistent, invasive harassment by law enforcement and security officials," said Tanya Lokshina, Russia program director at Human Rights Watch. "This abusive treatment alienates and marginalizes Salafi communities, and their resulting mistrust of the government plays into the hands of Islamist insurgents."
Human Rights Watch interviewed close to 80 people in Dagestan from 2012 through 2015, including victims of abuse or their relatives, lawyers, police and government officials, human rights defenders, and journalists.
[ Also Read: Who Killed Pro-Russian Journalist in Kiev? ]
Police put Salafis on special watch lists, commonly called "Wahhabi registration" lists, as local authorities often refer to Salafism as "Wahhabism," a term that they use with pejorative connotations.
They frequently detain and question Salafis for no specific reason, repeatedly photograph and fingerprint them, and in some cases carry out forced DNA sampling, Human Rights Watch has reported.
Photo / Video courtesy: Human Rights Watch