Sedition Complaint Filed Against Rahul Gandhi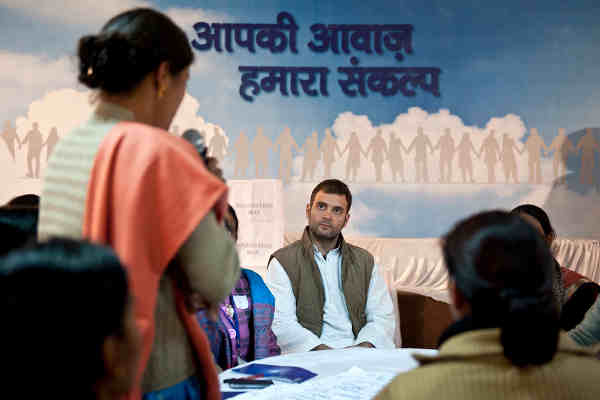 As the Prime Minister of India Narendra Modi and his party BJP are hell-bent to crush all voices of dissent by using coercive measures, several opposition leaders were booked Sunday under sedition charges.
Congress leader Rahul Gandhi, Delhi chief minister Arvind Kejriwal and five other political leaders have been accused of sedition in a First Information Report (FIR) filed on Saturday at the Saroornagar police station under the Cyberabad police station, in Ranga Reddy district of Telangana.
[ Amnesty India Demands the Repeal of Sedition Law ]
The other leaders facing sedition charges in the complaint are CPI leader D. Raja, CPM general secretary Sitaram Yechury, JD(U) MP K C Tyagi, and Congress leaders Ajay Maken and Anand Sharma.
They are charged along with Jawaharlal Nehru University (JNU) students union leaders Kanhaiya Kumar and Umar Khalid as they had supported the students' protest at JNU.
The court ordered the cases to be filed on a petition by advocate S. Janardhan Goud, who stated that he was disturbed by newspaper reports and TV news in which students were raising anti-India slogans.
[ Smriti Irani Lied in Parliament: Rohith Vemula's Family ]
The complaint calls JNU a "hub of anti-national activity" accusing these leaders of violating section section 124A of Indian Penal Code.
While the court has posted the matter for hearing on March 4, the opposition leaders have stated that this is a political ploy of the BJP and its parent outfit RSS to intimidate them.
They say that the BJP government wants to settle a score with the opposition leaders, as they are raising their voices against government's failure on all fronts and its increasing interference in the educational institutions.
Photo courtesy: Congress