Smart Cities to Ensure Digital Empowerment of Indian Citizens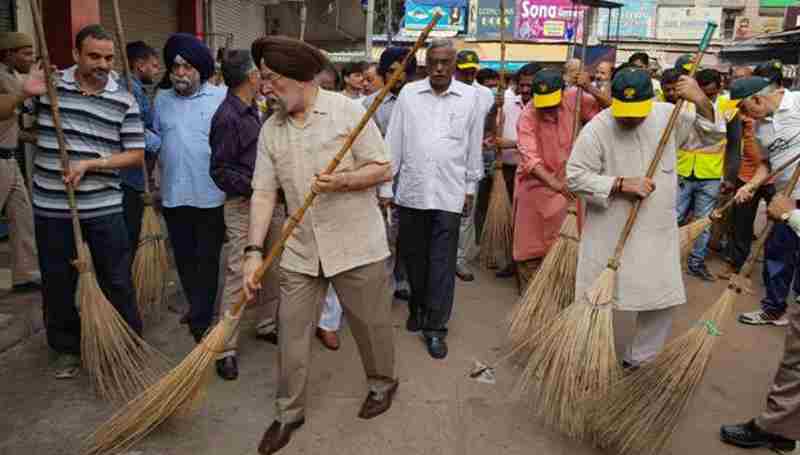 India's minister for Housing & Urban Affairs Hardeep Singh Puri said Tuesday that Smart City Mission has a strong focus on innovative digital technologies and dovetails with Digital India 'vision areas'.
He added that the smart cities are supposed to ensure digital empowerment of citizens, making government services available digitally, and creating digital infrastructure as utility to every citizen.
Puri was speaking at the Smart Cities Summit organized by the Federation of Indian Chambers of Commerce & Industry (FICCI) in Delhi.
[ Dark Streets: Research Report on Corruption in Delhi's Housing Societies ]
He informed that 90 cities have been selected so far in the Smart Cities Mission project and 10 more cities will soon be added. There are about 3,000 projects worth Rs. 140,000 crore at various stages of implementation.
According to the minister, tenders for projects worth Rs 16,000 crore have been called, and more than Rs. 1 lakh crore worth of projects are being readied for issuance of tenders.
"This remains one of the fastest ever project implementations at this scale and geographic spread in urban sector," the minister claimed, adding that other cities and regions around smart cities will soon start undergoing transformation towards becoming centres of urban excellence.
[ Dirty India Launches Clean India Campaign, Again ]
Addressing the participants at the Summit, the minister said that there is a new benchmark in terms of project implementation. In a short duration of 2.5 years, first round of 20 cities were selected in January 2016 and last 30 cities were selected as recently as June 2017, the minister said.
Deliberating on the approach followed by smart cities, the minister informed that cities have co-created a vision and smart city proposal through an extensive citizen engagement.
Photo courtesy: Press Information Bureau