Summer in the Urban Jungle with Supermodel Adriana Lima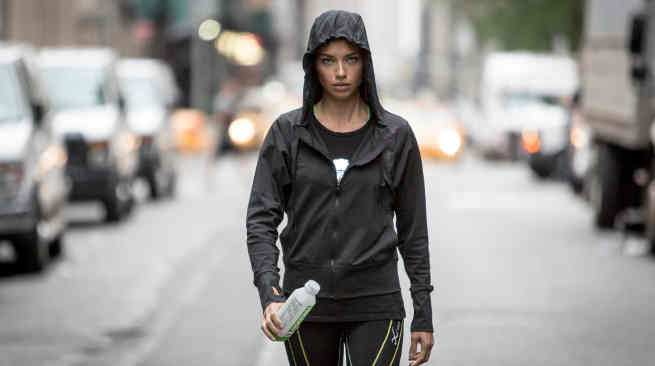 Amazonia Beverages is bringing the sizzle of the Amazon rainforest to the heart of New York City, commencing with Amazon-inspired #UrbanJungle workout.
It is followed by a campaign kick-off party on Saturday, May 31– both hosted by brand spokesperson and Brazilian supermodel Adriana Lima.
The brand will also be hitting a high note as the official coconut water sponsor of The Governor's Ball Music Festival in New York City.
[ Also Read: Supermodel Alessandra Ambrosio Introduces the New Sport Bra ]
The #UrbanJungle campaign launch introduces an impactful outdoor and online advertising campaign from Amazonia Beverages.
It features visuals of brand ambassadors, Adriana Lima and Cintia Dicker, along with a mobile hydration truck, the #UrbanJungle Oasis, which will be canvassing and quenching the thirst of the city all summer long.
Amazonia Beverages is an independent beverage company based in Miami, Florida and Sao Paolo, Brazil. Its offers 100% Brazilian coconut-water and tea-based super fruit beverages.
In the picture above: Supermodel Adriana Lima arrives for the #UrbanJungleWorkout with Amazonia Beverages in New York, May 28, 2014. Photo courtesy: Amazonia / Insider Images / Gary He