Syria: 'Starvation as a Weapon Is a War Crime'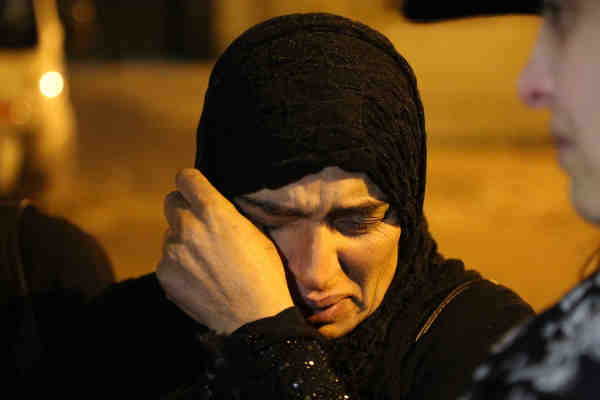 United Nations Secretary-General Ban Ki-moon said the situation is "utterly unconscionable" in Syria and warned that the use of starvation as a weapon during conflict is a war crime.
"Perhaps nothing more urgently reflects the need to act than the harrowing scenes from Madaya," Mr. Ban said in New York on Thursday.
For months, the Syrian town has been besieged by parties to the conflict – a war soon entering its sixth year. UN relief teams and their partners have only recently been granted access by the Government to deliver much needed food and medical aid to thousands of people trapped inside besieged towns like Madaya.
The Secretary-General said there can be no denying their suffering: "Many hundreds of people are in such a dire state that they require immediate medical attention, including through possible evacuation," he stressed.
[ RMN Foundation: Free Schools for Deserving Children ]
He noted that it has never been easy for the United Nations and its partners to reach those in such desperate need, but the situation is getting worse.
"Today, almost 400,000 people are besieged in Syria – roughly half in areas controlled by Da'esh [another term for the Islamic State of Iraq and the Levant, or ISIL, and its affiliates], 180,000 in areas controlled by the Syrian Government and its allies, and some 12,000 in areas controlled by opposition armed groups," he informed.
In 2014, the UN and partners were reportedly able to deliver food to about five per cent of people in besieged areas, while today, estimates show the Organization is reaching less than one per cent.
"This is utterly unconscionable," Mr. Ban stated. "Let me be clear: the use of starvation as a weapon of war is a war crime."
Finally, he recalled that his Special Envoy, Staffan de Mistura, will continue to work towards convening intra-Syrian Geneva Talks on 25 January.