Syrian Women Urged to Participate in the Political Process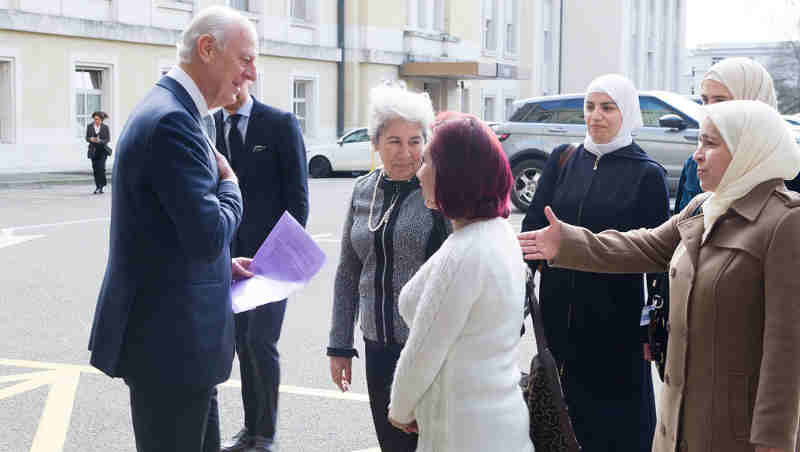 As the United Nations (UN) is planning to resume intra-Syrian talks with the warring parties, it has invited them to participate without any preconditions.
The UN Special Envoy Staffan de Mistura plans to hold the fifth round of talks on 23 March. The previous round of intra-Syrian negotiations took place in Geneva on 3 March 2017.
According to the UN, the ongoing talks focus on governance, constitutional issues, elections, counter terrorism, security and confidence building measures.
The members of the UN Security Council are eager to include Syrian women in the political process through sustained consultation and dialogue and promoting their full and effective participation.
The Council, according to a UN statement, has encouraged the International Syria Support Group (ISSG) members to use their influence over the parties to help end violations, reduce violence, build confidence and ensure safe, sustained and unhindered humanitarian access.
The ISSG established respective taskforces on humanitarian aid delivery and a wider ceasefire. They have been meeting separately since early 2016 on a way forward in the crisis.
Russia and the United States are the co-chairs of the taskforces and the ISSG, which also comprises the UN, the Arab League, the European Union and 16 other countries.