TruthBuzz: Can Truth Keep Pace with the Fake News?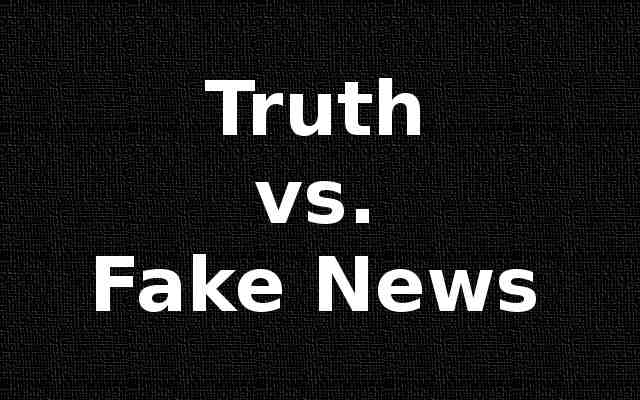 Fake news orbits the planet in an instant on social media. Is the truth keeping pace? This is the subject of discussion at TruthBuzz, a global fact-checking challenge.
Journalists, news sites and sharp-eyed citizens around the world are spotting dubious claims, checking facts and explaining the details to the public.
But they are often in the form of long explanations that don't quickly make a strong case on social media. With the support of the Craig Newmark Foundation, ICFJ (International Center for Journalists) will launch TruthBuzz: The Viral Fact-Checking Contest.
[ Alternative Facts of Donald Trump: Fake News ]
It is a global challenge to invent new ways to help verified facts reach the widest possible audience. The contest will seek entries that debunk fake news and share solid fact-checking in engaging or entertaining ways that are instantly understandable and shareable.
ICFJ will welcome entries in any digital format (e.g., video, cartoon, graphic, .gif, photo, audio file) and in seven languages.
"We need new thinking when it comes to fact-checking," said ICFJ President Joyce Barnathan. "This competition will do just that. It will arm journalists with new ways to tell the truth that are instantly compelling."
[ What Is the Cyber Security for Journalists in Trump Era? ]
The contest, set to launch in April, will accept entries in multiple languages. ICFJ will host a webinar to answer questions and help prospective applicants refine their ideas.
The winning entries will appear on a public site where the global truth-telling community can engage with and learn from the entries.
"As a news consumer, I want news I can trust," said Newmark. "This contest can find and share exciting new ways to help fact-checkers spread the truth."
Based in San Francisco, the Craig Newmark Foundation is a private foundation created by craigslist founder Craig Newmark to support and connect non-profit communities and drive powerful civic engagement.