U.S. Defense Secretary Ash Carter to Visit India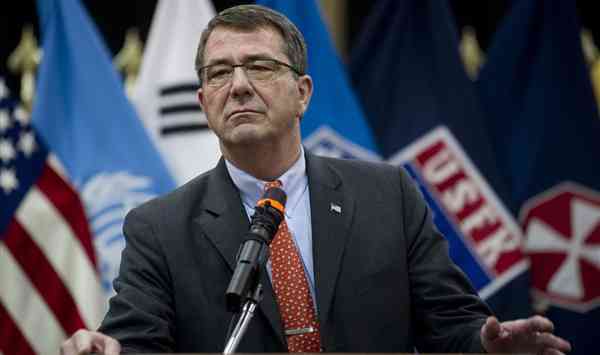 The U.S. Defense Secretary Ash Carter will visit Asia twice over the next two months. His visits are supposed to affirm defense relationships with allies and build upon key initiatives of the U.S. strategic rebalance to the region, Pentagon officials have announced.
In a statement, officials said Carter will begin his first trip April 6 for visits to Japan and South Korea that will focus on strengthening and modernizing America's alliances in Northeast Asia.
In May, Carter will travel to focus on building and strengthening growing partnerships in South Asia and Southeast Asia, the statement said.
[ How Ash Carter Plans to Defeat ISIS ]
Carter will address the annual Shangri-La Dialogue security conference in Singapore, which officials said he views as an important opportunity to engage with Singapore and other key partners in Southeast Asia.
Carter also will visit India, where officials said he is looking forward to building on President Barack Obama's visit earlier this year by further strengthening U.S.-India defense cooperation.
That cooperation includes the Defense Technology and Trade Initiative that Carter started when he served as deputy defense secretary, officials said, adding that Carter also will engage India further on other Asia-Pacific issues.
Photo courtesy: U.S. Department of Defense