U.S. Vice President Joe Biden Warns Russia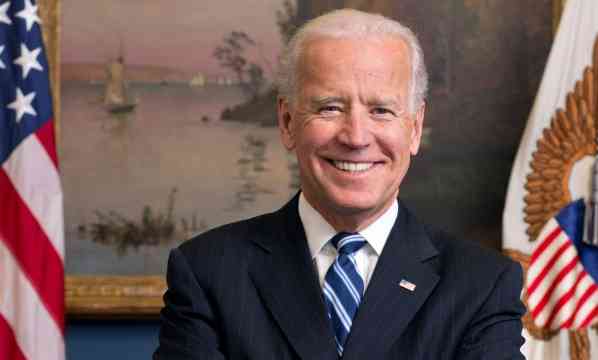 Europe and the United States tried to bring Russia into the community of nations in a constructive manner, but Russian President Vladimir Putin has other ideas, Vice President Joe Biden said Saturday in Munich.
Russia's actions against Ukraine, its bullying of neighboring nations and its repression of dissent at home worry U.S. and European leaders, and they must remain focused against the threat, Biden said at the annual Munich Security Conference.
"America and Europe are being tested," the vice president said. "President Putin has to understand that as he has changed, so has our focus."
"Western leaders have moved from resetting relations with Russia to reasserting the fundamental bedrock principles on which European freedom and stability rest," Biden said in the Department of Defense statement released Sunday.
[ Rocket Attacks in Ukraine: Civilian Death Toll Rising ]
"Russia needs to understand that as long as it continues its current course, the United States, and, God willing, all of Europe and the international community, will continue to impose costs on their violation of basic international norms," Biden said.
Russia's president promised peace and a cease-fire, and instead launched troops and tanks and aircraft, the vice president said. The United States "will continue to provide Ukraine with security assistance, not to encourage war but to allow Ukraine to defend itself," he added.
[ Putin Critic Alexei Navalny Found Guilty, Sentenced ]
"Let me be clear," Biden said. "We do not believe there is a military solution in Ukraine. But let me be equally clear: we do not believe Russia has the right to do what they are doing. We believe we should attempt an honorable peace. But we also believe the Ukrainian people have a right to defend themselves."
Biden called for Russia to go back to the agreement it signed at Minsk with the Ukrainian government in September. This calls for the full withdrawal of Russian troops from Ukraine, the return of control over the international border to Ukraine and to develop a robust international monitoring mission on the Ukrainian-Russian border.
[ Russia Reacts with Sanctions against the West ]
"It's fully within the power of Moscow to stop the separatists from pursuing the military solution," Biden said.
The objective, he said, is to preserve the territorial integrity of Ukraine.
"Let me state as clearly as I can what is not our objective — it is not the objective of the United States … to collapse or weaken the Russian economy," he said. "That is not our objective. But President Putin has to make a simple, stark choice: Get out of Ukraine or face continued isolation and growing economic costs at home."
Photo courtesy: White House