UN Appoints Human Rights Experts to Monitor North Korea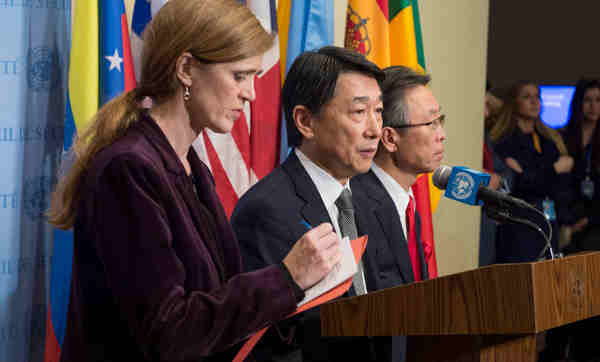 The UN High Commissioner for human rights Zeid Ra'ad Al Hussein has designated two independent human rights experts, Ms. Sonja Biserko and Ms. Sara Hossain, to support the work of the Special Rapporteur on the situation of human rights in the Democratic People's Republic of Korea (DPRK or North Korea), Mr. Tomás Ojea Quintana.
The UN move has come after Friday's announcement from North Korea that the country has carried out its fifth nuclear test, which is said to be the most powerful in its series of tests.
United Nations Secretary-General, Ban Ki-moon, reiterated his call Friday on the leadership of the country to reverse its course and commit to a path of denuclearization. "This is yet another brazen breach of the resolutions of the Security Council," said the Secretary-General.
[ Also Read: UN Human Rights Office Denied Access to Kashmir ]
The UN Human Rights Council had decided to establish, for a period of six months, a group of independent experts at its thirty-first session on 23 March 2016.
The group's role is to explore appropriate approaches to seek accountability for human rights violations in the DPRK, in particular violations amounting to crimes against humanity, and recommend practical mechanisms of accountability to secure truth and justice for victims, including the International Criminal Court.
Statement by IAEA Director General on DPRK
The same resolution extended the mandate of the Special Rapporteur for a period of one year.
Mr. Ojea Quintana (Argentina), Ms. Biserko (Serbia) and Ms. Hossain (Bangladesh) will meet from 20 to 23 September in Geneva to set-up the programme of work of the group of independent experts.
According to a UN statement, the report of the group of independent experts will be presented during the March 2017 session of the Human Rights Council.