Vietnam, U.S. Sign Joint Vision Statement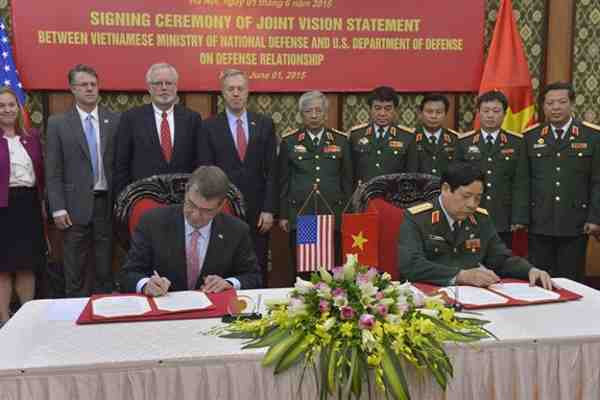 The U.S. Defense Secretary Ash Carter and Vietnamese Defense Minister General Phung Quang Thanh, signed a joint vision statement after meeting at the Vietnamese Ministry of Defense in Hanoi, Vietnam on Monday, June 1.
Carter is on a 10-day trip to the Asia-Pacific to meet with partner nations and affirm U.S. commitment to the region.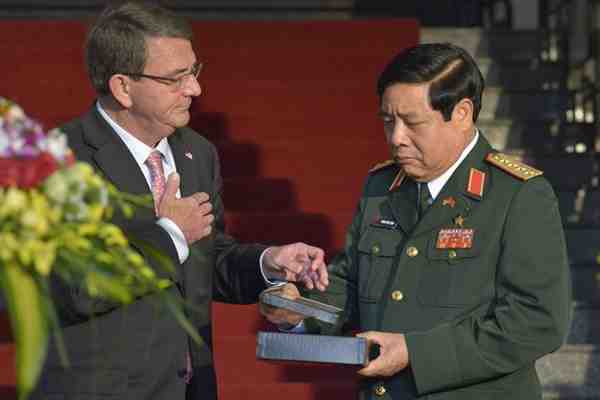 Carter returned several war artifacts, including a diary from a Vietnamese soldier, to Vietnamese Defense Minister. It was the latest in a series of exchanges designed to heal the wounds of war and strengthen the relationship between the U.S. and Vietnam.
DoD photos by Glenn Fawcett