Violent Extremism Is a Growing Threat: Ban Ki-Moon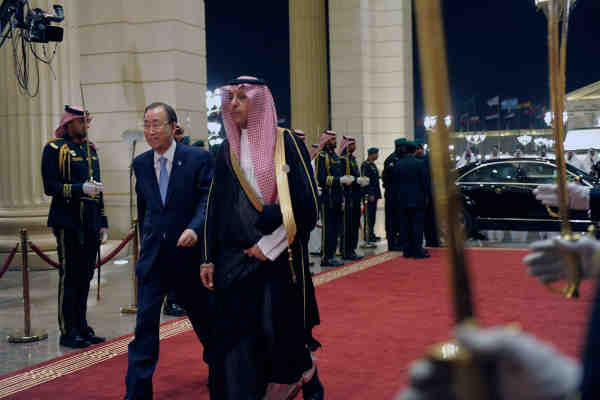 Speaking in a region that has been torn apart by violent extremism, United Nations Secretary-General Ban Ki-moon told Arab and South America leaders in Saudi Arabia Tuesday that heavy-handed tactics in fighting terrorism only add fuel to the fire.
"Violent extremism is a growing threat, as we have seen in Syria, Iraq, Libya and here in Saudi Arabia," he said at the Fourth Arab-South American Summit in Riyadh, the Saudi capital.
"Da'esh [the Islamic State in Syria and Iraq], Boko Haram (in Nigeria), and other such groups must be defeated. But recent experience also suggests the strong need to make sure that heavy-handed approaches do not fuel the problem we are trying to solve."
[ Can United Nations Prevent Terrorism? ]
Mr. Ban also appealed for women's empowerment in order to achieve the ambitious Sustainable Development Goals (SDGs), launched by the UN in September and to be reached by 2030.
"Women can and must be able to drive progress," Mr. Ban said. "Latin America has achieved notable gains in gender equality, in particular in women's representation in Government and parliament. But too many women across the world continue to face systematic violence and other violations of their basic rights.
"The world will never achieve 100 per cent of its goals without 50 per cent of its people as full and equal participants in all realms."
He appealed for leaders from the two regions play a positive role in next month's UN climate conference in Paris, widely known as COP21, that seeks to combat global warming.