Vladimir Putin Presents Presidential Prize to Young Scientists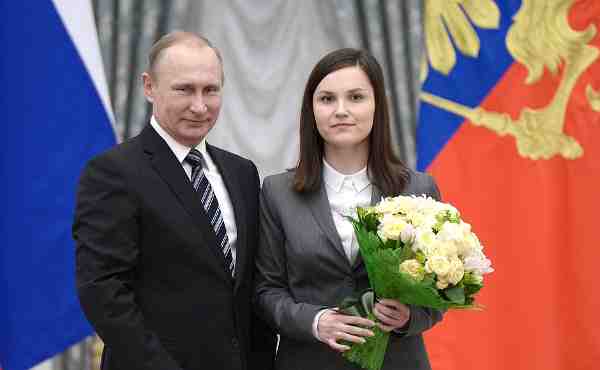 In a ceremony at the Kremlin's Catherine Hall on Wednesday, the President of Russia Vladimir Putin presented the Presidential Prize in Science and Innovation for Young Scientists.
The prize was established in 2008 and is awarded for contributions to advancing Russian science and innovation and aims to encourage laureates to pursue further projects.
The winners of the 2015 prize are three researchers working in physics, biology, and chemistry.
[ Also Read: Why Women and Girls Do Not Study Science ]
Dmitry Kopchuk was awarded the prize for the development of new luminescent and functional materials for molecular devices of various purposes.
Yekaterina Proshkina was awarded the prize for her contribution to the genetics of life span and aging.
Vladimir Stegailov was awarded the prize for a series of developments in supercomputer multiscale modelling of materials under extreme conditions.
Photo courtesy: Kremlin