What Betty White Says About Aging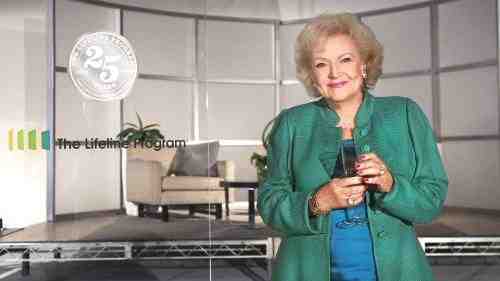 American actress Betty White has done much to improve contemporary American attitudes about aging. The busy nonagenarian recently videotaped a just-released online campaign for The Lifeline Program.
It promotes how unwanted life insurance policies can be redeemed to give them money now to live more fully and stress-free.
One of her recent videos for The Lifeline Program went viral, her award-winning version of the dance house song I'm Still Hot with Luciana in 2012 as a fundraiser for the Greater Los Angeles Zoo Association.
The new Betty White videos reach out to financial professionals to address some of the newest trends in life settlements, such as a hybrid structure called "retained life benefits" that allows eligible seniors to sell a life insurance policy but still keep a portion of the death benefit for their loved ones.
Founded in 1989, The Lifeline Program actively educates and partners with insurance agencies, estate planners, financial planners, estate trustees and broker-dealers to establish life settlement business lines.