What Hillary Clinton Says on Latina Leadership in Congress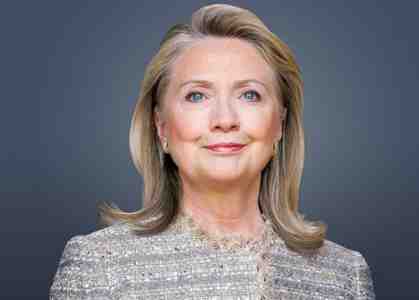 The Congressional Hispanic Caucus Institute (CHCI), as part of its 2014 Public Policy Conference, will welcome former Secretary of State Hillary Clinton.
Ms. Clinton will provide a keynote address at its Leadership Luncheon on Tue., Sept. 30, 12:30 – 2:15 p.m., at the Ronald Reagan Building and International Trade Center, Atrium Hall.
The luncheon, titled Latina Leadership in Congress will also feature a conversation and Q & A with Allan Golston, President of U.S. Programs for the Bill and Melinda Gates Foundation.
---
Related Stories:
What Was Hillary Clinton's Role in the Benghazi Attack?
Hillary Clinton's Hard Choices
Hillary Clinton Voted "Most Likely to be President"
---
It will be followed by a panel discussion featuring U.S. Reps. Michelle Lujan Grisham, Grace Napolitano, Lucille Roybal-Allard, Linda Sanchez, Loretta Sanchez, and Nydia Velázquez.
The session will be moderated by Enrique Acevedo, Co-Anchor of Univision's News Evening Edition, and will address relevant issues such as pay equity, glass ceiling, and increasing female representation in politics.
Recently, CHCI announced a $2.5 million grant from the PepsiCo Foundation to further its mission of educating and training the next generation of Latino leaders.
CHCI is a Hispanic nonprofit and nonpartisan leadership development organization in the country that educates, empowers, and connects Latino youth by providing leadership development programs and educational services.