When Shelter Pets Appear in TV Ads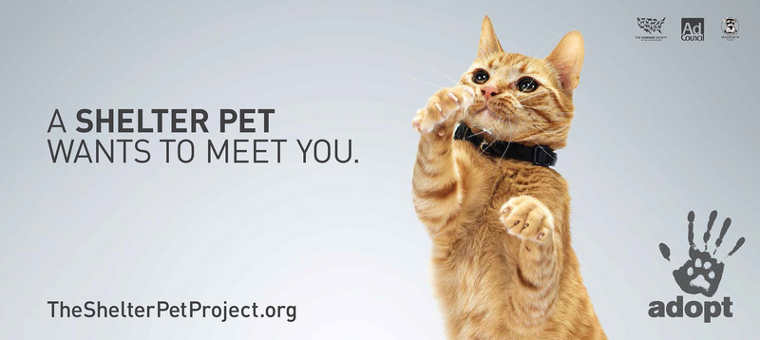 The Ad Council, in partnership with The Humane Society of the United States (HSUS) and Maddie's Fund, has launched a new series of public service advertisements (PSAs) on behalf of The Shelter Pet Project campaign.
In the new ads, adorable adopted shelter dogs and cats practically reach through TV screens, imploring audiences to play with them.
Prospective pet owners are reminded that there are thousands of amazing shelter pets ready to meet them.
Wayne Pacelle, president and CEO of The HSUS said: "We hope these videos inspire animal lovers around the country to support their local animal shelters and that they encourage their friends to adopt a pet in need of a home."
Draftfcb Chicago, the volunteer advertising agency who created the ads, took a playful approach to breaking down shelter pet adoption barriers in the new TV, outdoor and web PSAs.
The individual personalities of real-life adopted shelter dogs and cats are showcased with the pets playfully licking or pawing at screens seemingly in an effort to reach pet lovers on the other side.
Each PSA concludes with the message that, "The only way to find out how amazing shelter pets really are…is to meet one," and invites viewers to visit TheShelterPetProject.org to learn more.