Whole Foods Calendar to Change the Face of Poverty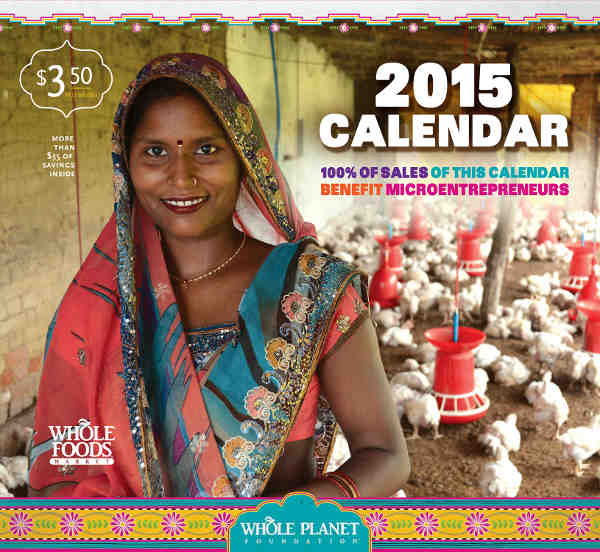 Shoppers can make a difference in the lives of microentrepreneurs around the world by picking up a 2015 Whole Planet Foundation calendar at Whole Foods Market (Nasdaq: WFM) stores in the U.S.
Each calendar helps fund microlending projects for poverty alleviation across Latin America, Asia, Africa and the U.S.
It costs $3.50 and includes more than $35 worth of coupons for natural and organic products. The calendar also features photos of microcredit clients from 13 of the 61 countries where the Whole Planet Foundation alleviates poverty.
---
Related Stories:
Robyn Lawley Features in Curvy Swimsuit Calendar
The 2015 Lavazza Calendar Unveiled
What Is the Status of Poverty in the U.S.?
---
Since 2006, calendar sales have generated $830,000 for the foundation, empowering more than 4,500 people with loans and the opportunity to start or expand their home-based businesses and the chance to lift themselves out of poverty.
The foundation aims to raise an additional $245,000 through 2015 calendar sales.