Why Andrew McNeeley Will Stay Silent for a Year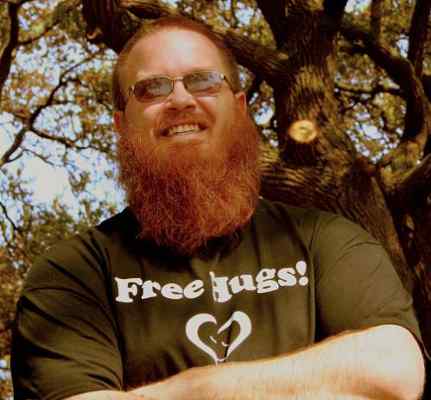 Today, Virginia Beach resident Andrew McNeeley begins a one year period of silence and reflection.
During this time the focus of his life will be solely on spreading a message of love both locally and all over the world through his website, IntoTheDrop.com, and social media.
He has spent the last thirty days in a state of virtual silence, speaking only a handful of times while preparing himself mentally and spiritually for the upcoming year.
[ Also Read: Born without Arms and Legs, Nick Vujicic Is a Social Media Star ]
This is not the first time Andrew has put speech on the back burner. In January of 2013 he successfully completed 40 days of silence while in a residential program at the Eureka Rescue Mission in Humboldt County, Ca.
Despite learning a great deal about himself and the world around him, Andrew always knew that silence was a topic he would be revisiting soon.
"As the 40 days drew to a close I felt a great sense of accomplishment, but also a very real sense of sadness. That space is so calm and sublime. I knew there was still a long way to go."
[Also Read: "Oh Sweet Lorraine…" Fred Wrote This Love Song When Wife Lorraine Died]
While his last vow of silence was experienced in near total isolation, this time Andrew plans to fully immerse himself in the outside world. To aid in this effort he has developed a variety of ways to share his message of love non-vocally.
He recently had a dozen "Free Hugs!" t-shirts printed which he has adopted as his official daily uniform. He has also created business cards which explain what he is doing and list his website (IntoTheDrop.com) and social media links.
When asked if all this communication defeats the purpose of a vow of silence Andrew says, "That is a really good question. It's going to be an evolving thing. A main focus of my vow of silence is to take my 'self' out of each situation I encounter. My desires, my judgments, that kind of thing. I do not feel sharing love and encouragement with others violates that ideal."