Will Military Tension Defuse between Turkey and Russia?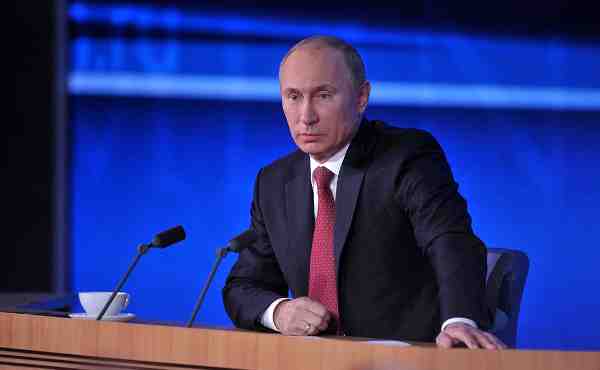 By Rakesh Raman
Turkish President Recep Tayyip Erdoğan said Saturday that Turkey and Russia are equally important to each other. This is the first significant attempt by Erdoğan to reach out to Moscow after hitting down a Russian warplane on Tuesday.
Russian President Vladimir Putin had called the Turkish action a "stab in the back," adding that the attack was perpetrated by the forces that support terrorists.
Calling on Russia to talk about this issue within its boundaries and settle it in order to not make others happy by escalating it to a level that would hurt all our relations, President Erdoğan said: "I think the UN Climate Change Summit to be held in Paris on Monday could be an opportunity to restore our relations."
[ Islamic State Will Continue to Target Russia: Dabiq ]
"Let's seize this opportunity. Neither countries have the luxury of discarding one another. We are willing and hopeful about this. I hope the Russian side will meet us at this point as soon as possible," Erdoğan suggested.
Although NATO has supported Turkey after Putin's reaction, Erdoğan is apprehensive of a sudden retaliatory move from Moscow.
With a subtle reference to Russia's military presence in Syria, President Erdoğan said: "Today, the Syrian people are suffering direly under the oppression of the Assad regime as well Daesh and other terrorist organizations. Those, who support, directly or indirectly, Assad, Daesh, the PYD, the YPG and the PKK, are perpetrators of the same crime against humanity. Let's not deceive anyone."
[ Can Barack Obama Keep U.S. Safe? ]
Without naming Russia, Erdoğan said "They say 'We are here because Syria invited us'. I am sorry but do you have to accept the invitation of a terrorist state that has murdered 380 thousand citizens of its own."
Underscoring that there was a global strife in Syria by using Daesh, not a fight against it, Erdoğan said: "The goal of those interventions in Syria is not to destroy Daesh but to have a say in the region by using Daesh as an excuse."
Defending Turkey's attack on Russian aircraft, Erdoğan said "If we let them violate our sovereign rights repeatedly, then it would no longer be our land,"adding that "Turkey had to protect its sovereign rights."
[ Is Islam the Common Enemy of All Religions? ]
Underlining that Turkey would continue its struggle via diplomatic channels and means within the boundaries of international laws and agreements unless its sovereign rights were violated, President Erdoğan said: "Some countries may benefit from the escalation of this incident but both our countries will be hurt."
Meanwhile, Russia has warned its citizens of dangers in Turkey. President Putin said Wednesday that the Russian Foreign Ministry is right to warn the country's citizens about the dangers in Turkey.
"We don't have much choice. After such a tragic event as the downing of our plane and death of our pilot, we have no choice but to take such measures," Putin said while replying to journalists' questions.
He added that Turkey's current government has been following a domestic policy of quite conscious Islamicisation throughout the country for a number of years.
By Rakesh Raman, the managing editor of RMN Company
You also can read: More Articles by the RMN Editor, Rakesh Raman
Photo courtesy: Kremlin